Jibo Over $1 Million On Indiegogo
Written by Harry Fairhead
Saturday, 26 July 2014
When we reported on Jibo, the friendly helpful robot, earlier in the week who could have guessed that it would attract more than $1 million in so few days? Is the demand for a robot really so big?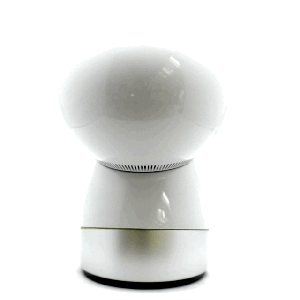 What is really surprising is that Jibo isn't a complex robot from the hardware point of view. This is the main reason that it is affordable. However it can't clear away the dishes or tidy the house. It is an example of a robot designed to be emotionally integrated with the family. The only way it can help is by taking photos, reading email and other texts, issuing reminders and perhaps obeying voice activated commands.
The promo video is perhaps responsible for the huge Indiegogo response. It is a polished selling tool that makes Jibo look way more capable than it probably is. In the video Jibo responds without error or delay to voice commands and even shows some humor in its response. It takes photos, issues reminders and takes orders for food and all without any of the friction that usually occurs when people and machines meet. Will the real thing be anything like the video:
If it isn't then perhaps there are going to be a lot of very unhappy backers. It isn't even clear how many of the features are in the software as standard. The campaign lists a range of "skills" the Jibo is supposed to have including things seen in the video. For example "Assistant - politely reminds you of important tasks and events to help you stay on top of things". My smartphone can do this at the moment but not in the way that Jibo does it in the video.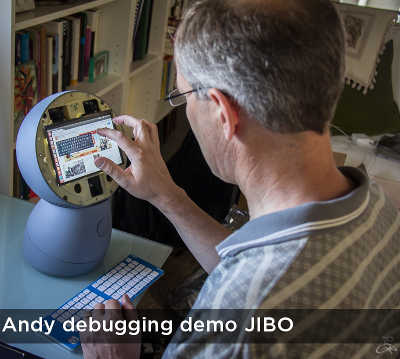 There is a lot of polish that needs to be applied to make Jibo work as well as promised. The company plans to deliver the first models to backers in time for xmas 2015 - but developers get their, presumably not quite finished version a few months earlier. The project's timeline has the note "Core Expression Pack available First skill set released". The final release has the note "Jibo app available. Release telepresence skill." This doesn't sound that promising for a full featured Jibo as in the video.
All of the things in the video are possible but at levels that just aren't as exciting as advertised. Reading a story to the children - yes, no problem text to speech has been around for a while, but showing emotion and apparent understanding is a bit harder.
It could be that Jibo has been over sold.
Currently the Indiegogo stands at $1,171,844, well beyond the initial $100,000 target, and there are still 21 days left to pledge money for Jibo systems including development systems. This is what the founder of Jibo Cynthia Breazeal has to say about breaking the $1 million mark:
What is really interesting about Jibo is that even after the shared skepticism that the I Programmer team has each one still wants a development system! The reasons seem to be that even if it doesn't work as advertised each one of our team has an idea for making it do something fairly simple but really useful.
So perhaps what Jibo has demonstrated is that there really is a basic desire to own a robot - even one that doesn't move or do the chores.
Sounds a lot like the early days of the home computer.
Imagine what happens when a company offers a $500 bipedal humanoid robot.
---
Google Indie Games Accelerator 2024
03/11/2023
Google has announced that it has opened submissions for the Indie Games Accelerator 2024, a 10-week accelerator program for high potential indie game studios, designed to help programmers build a succ [ ... ]
---
.NET 8 Released
15/11/2023
.NET 8 has been generally released. This is the latest long term support (LTS) version that will be supported for the next three years. Microsoft says the new version delivers improvements to the perf [ ... ]
More News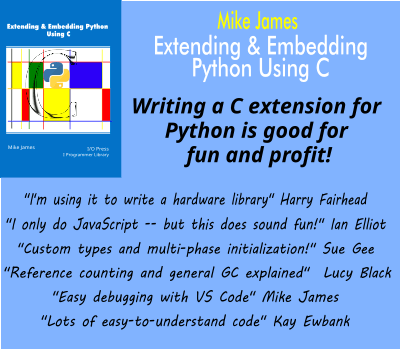 Comments
or email your comment to: comments@i-programmer.info
Last Updated ( Saturday, 26 July 2014 )