Bring Back RoboGames And Inspire Underprivileged Kids
Written by Lucy Black
Saturday, 25 October 2014
A new series of the show in which weaponized robots wage battle in the arena is planned for 2015 - but only if $40,000 can be raised on Kickstarter. This isn't just a commercial venture. Instead it aims to reach a new generation of robot enthusiasts.
The Robotics Society of America started RoboGames in 2004 as a way to bring robot builders from around the world together and show off their stuff. Over the years, teams from Australia, Brazil, Canada, Egypt, Hong Kong, India, Indonesia, Ireland, Japan, Korea, Latvia, Lithuania, Mexico, Taiwan, Turkey, UK and the USA, among others have competed and entertained TV audiences worldwide.
Now the RoboGames team is looking for crowd-funding to continue in the tradition of crashing robots, fire, explosions, and general carnage. On Kickstarter it explains that what is has in mind is to producing its own independent web series and, as befits a crowd-funded project, it has aims that go beyond just cheap (or free) thrills:
Instead of just bringing this back for people who miss the EPIC battles, it is important for us to create something that expands the community we've built over the last decade and perhaps have it touch the lives of people who didn't think the world of science and engineering are a place for them.
So if you help fund the project not only do you get the chance to watch RoboGames in your browser you'll also be helping to motivate young people from under-privileged backgrounds into maths and science. As the Kickstart puts it:
At a time when teachers are striving to inspire more young people to enter the math and sciences fields, we think that a show filled with electrifying, action-packed battling robots will capture the imagination of a new generation to enter the STEAM fields.
With less than two weeks to go until the Kickstarter campaign ends on Friday November 7th over $30,000 has already been pledged - but almost $10,000 is still needed.
You can pledge as little as $1 to have you names listed in the credits on the planned production but for a little bit more ($5) you get to become part of the see RoboGames Community and follow a team of robotic experts as they prepare to do battle in the months preceding the event.
If you live near enough to the San Francisco Bay area to attend RoboGames in person there are still more than 20 of the $20 pledges left that add a ticket to the package. And if you can't be there yourself you can choose to donate your ticket to an at-risk child.
A pledge of $25 entitles you to a digital download of all the episodes,and for $35 they can be mailed to you on a DVD. If you want both the live experience (either for yourself or a youngster) and the digital download you'll need to shell out $40 - this is another limited reward but there are 100 remaining).
The ladder of rewards continues - you can earn an autographed program for $50 or a bronze ($500) , silver ($1,000) or gold ($2,000) as part of a package that includes other perks.
Options that seem particularly attractive are a limited edition t-shirt ($100) and a DIY robot kit ($280). For $300 you can send a youth group or a full classroom of 30 kids and two teachers to RoboGames for a day and for $2000 you can sponsor a team.
There are also backstage packages (priced at between $3,000 and $10,000 for those who want to get to drive a robot, or even take one home with them, or become part of the production team.
So if you fancy really getting involved with RoboGames you just need to select the reward that matches you ambitions - and you'll be encouraging kids to become the roboticists of the future at the same time.
---
Introducing Jetpack Compose for Desktop
10/11/2020
JetBrain's Jetpack Compose for Desktop is an open source project being developed in collaboration with Google's Jetpack Compose, intended to simplify and accelerates UI development for desktop appli [ ... ]
---
Uno Extends Linux Support
09/11/2020
There's an updated version of Uno that includes Linux and Windows 7 support using a new Skia rendering backend. Uno can be used to write C# and XAML once to create an app that will run on Windows, And [ ... ]
More News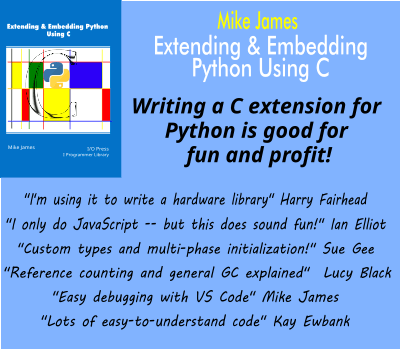 Comments
or email your comment to: comments@i-programmer.info
Last Updated ( Saturday, 25 October 2014 )