Amazing Machines And Rubber Duckies
Written by Lucy Black
Sunday, 29 May 2016
The 2016 IEEE International Conference on Robotics and Automation (ICRA) is over for this year, but we can still marvel at some of the machines that were on display and wonder what the rubber duckies were all about.
What we have are four really interesting videos showcasing the robots at ICRA.
See if you can spot a connection between them.
The first is called Flying Robots but there seem to be a suprising number of them that prefer to walk:
The topic of the second is Daily Life Activities and these include ironing, using a spatula, drilling, looking after a greenhouse and squeezing things:
Number three is called Incredible Machines including printable hydraulic robots, which are very spooky to watch, a scissor extender which is very calming to watch, a wheel juggler, a disembodied leg and an aggressive car that looks far too much fun to be a serious research project.
The fourth and final video is all about Mini-micro robots. You can watch a strange cuboid robot move through water and join up with other cuboid robots. Be ready to look away when the biopsy needle appears, and possibly for the catheter section, and possibly the swallowable origarmi robot as well!
So did you notice the constant presence in all of the videos?
Yes yellow rubber duckys.
Why?
We couldn't work it out so we asked and Andrea Censi, MIT replied:
Initially, the choice of the duckie as the standard object for the
ICRA object was pragmatic. We needed a standard-size object to compare the size of robots in different videos. This object had to be relatively small and available to be bought in large batches. Among the possible choices, the duckie also added a touch of color to the videos, and also a bit of "cuteness" to what could be very impersonal videos.
Eventually, we realized that the duckie is a particularly apt choice for an animal for robotics, because the duckie waddles, swims, dives, and flies, and this reflects the complexity of the robots that we build (ground robots, underwater robots, flying robots, etc.).
This seems to be a very reasonable explanation, not only for this set of videos but for earlier appearances of rubber duckies in the robotic world. Take, for example, a look at Duckietown. Here, at MIT, duckies are driven around by self driving cars:
You have to at least start to suspect that something deeper is going on.
Are the duckies really doing the experiments?
Are they actually the AI doing the driving?
Are ducks going to spread into the rest of the AI world?
The final duckie-related phenomena at ICRA is a poetic tribute - just read them Duckies and Robots: Selected Poems and vote for your favorites.
More Information
Trailer page with links to papers about the projects that appear in the videos - checkout the credits at the end.
Related Articles
ICRA 2015 - A Cornucopia Of Robots
Selling The DARPA Robotics Challenge
The Amazing Dr Guero And His Walking Robots
New Use Case For Google Project Tango
To be informed about new articles on I Programmer, sign up for our weekly newsletter, subscribe to the RSS feed and follow us on, Twitter, Facebook, Google+ or Linkedin.
---
VSCode Can Do More Than You Imagine
24/02/2023
Did you know about a list of videos that clearly depict tips and tricks that VSCode is able to do that nobody ever bothered to tell you about? Well if you didn't, you do now...
---
Google Summer Of Code Re-Imagined
19/03/2023
It's time for would-be participants in this year's Google Summer of Code to register and submit their proposals to the mentor organizations that interest them.. But did you know that now it's not [ ... ]
More News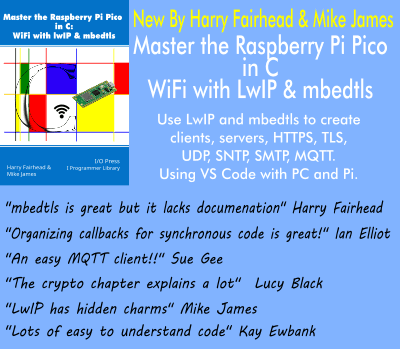 Comments
or email your comment to: comments@i-programmer.info
Last Updated ( Sunday, 17 March 2019 )