Windows 10 S App Store Only!
Written by Sue Gee
Wednesday, 03 May 2017
Windows 10 S could be Microsoft's best chance to gain market share, specifically that of the educational market. Is it time to take the Windows Store seriously or abandon Windows?
Launching Windows 10 S, a variant of the operating system designed for schools and only available pre-installed on a forthcoming range of laptops, Terry Myerson claimed that the S stands for:
"Streamlined, significant performance, security"
adding:
"But I personally like to think of it as the 'Soul' of today's Windows."
Windows 10 S is clearly a direct competitor to Chrome OS, which has established a strong foothold in schools. Figures from Futuresource reveal that last year Chrome OS had 58% of the K-12 education market in the US, compared to 22% for Windows.
A major selling point for Windows 10 S is that it is restricted not only to dedicated hardware but also in terms of software. Users will only be able to install apps available in the Windows Store - something that is claimed to be a simplification for school use and to have security advantages.
The other big restriction is that Microsoft Edge is the default browser and Bing the default search engine. It remains to be seen if Chrome will be added to the Windows Store, but even if that happens when you click a link from an email or other app you'll be back with Edge.
From the user's point of view this may be perfectly acceptable as Edge is functional in this role, however it can be seen as another desperate attempt by Microsoft to increase the adoption of Edge.
At the launch event Myerson highlighted features designed to appeal to teachers. These include faster student log-in procedure, around 15 seconds for an initial log in and less than 5 seconds subsequently, saving time during every class session. Microsoft has new facility to help teachers and school administrators set up PCs for use in the classroom via a USB drive that acts as a key to put the same set of pre-configured options onto a whole set of devices. He also explained the role of InTune for Education, a cloud-based tool similar to the Google Management Console used with Chromebooks that allows for remote administration of sets of devices.
Although the new Surface Laptop for Windows 10 S unveiled by Microsoft costs $999 running Windows 10 S more affordable options are expected to follow with devices will starting at $189.
So what will teachers be looking to install?
All machines will ship with a free subscription to Minecraft: Education Edition and Microsoft is promising full versions of Word, Excel and Powerpoint plus upgrades to the OneNote and Teams apps in Microsoft Office 365 for Education. Third party education apps Khan Academy and Fluid Math are already in the Windows Store but it's by no means a saturated marketplace.
Microsoft's success in this potentially rich niche depends on having the apps that teachers want and now would seem to be a good time for developers to explore and exploit the possibility.
On the other hand it is also the start of a walled garden version of Windows. Are we the last generation of programmers who will write code in a free environment? If it is sucessful, look to the future where Microsoft controls what programs can run on its platform and takes a cut of the profits for doing so.
---
Google Resumes Transition To Manifest V3
17/11/2023
Google has resumed the planned deprecation of Manifest V2, giving notice to Chrome extension developers that Manifest V2 extensions will be phased out as early as June 2024 in the prestable versions - [ ... ]
---
PeerDB Brings Real Time Streaming To PostgreSQL
23/11/2023
PeerDB is an ETL/ELT tool built for PostgreSQL. It makes all tasks that require streaming data from PostgreSQL to third party counterparts as effortless as it gets.
More News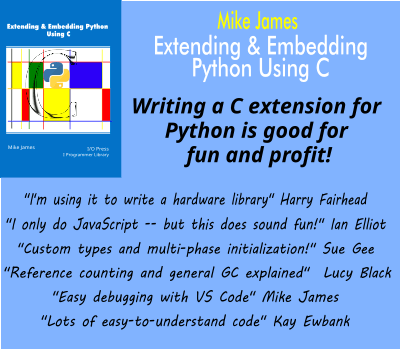 Comments
or email your comment to: comments@i-programmer.info
Last Updated ( Wednesday, 03 May 2017 )