VS Express 2012 WILL support Desktop Apps
Written by Mike James
Friday, 08 June 2012
In a heroic about-face, Microsoft has just announced that Visual Studio Express 2012 can be used to create desktop apps.
Following the uproar that was caused when Microsoft revealed that Express 2012 could only be used to create Metro apps (see Visual Studio 11 Express Is Metro Only) you have to congratulate it on seeing the light and going back to the version that also supports desktop development.
To quote S. Somasegar in the Visual Studio Blog:
"A few weeks ago, we shared our plans for the Express editions of Visual Studio 2012. As we've worked to deliver the best experience with Visual Studio for our platforms with Windows 8, Windows Phone, and for Web and Windows Azure, we heard from our community that developers want to have for Windows desktop development the same great experience and access to the latest Visual Studio 2012 features at the Express level.
Today, I'm happy to announce that we will add Visual Studio Express 2012 for Windows Desktop to the Visual Studio 2012 family. This will bring to the Visual Studio Express family significant new capabilities that we've made available in Visual Studio 2012 for building great desktop applications."
In short, you can create desktop apps using C++, C# or VB without having to install the 2010 editions.
Developers will also get access to new advances available across the Express family in Visual Studio 2012, such as the latest compilers and programming language tools, integrated unit testing, and the ability for small development teams to collaborate via Team Explorer and TFS Express.
The revised Express edition will be available in the fall and we can all hope that the sentiment expressed is real and lasting:
"Desktop development has always been a core part of Windows. With Visual Studio 2012, we continue to extend those desktop development capabilities and provide a great development experience for developers building desktop applications."
It is easy to bash Microsoft when it ignores the user base and pushes for things that intended to improve its own position. In this case, restricting Express 2012 to Metro applications had no reason other than to force developers to work with Metro. Now that we have a quality, free development system that works with both Metro and the desktop, the future just got a little bit better.
More Information
Related Articles
Visual Studio 11 Express Is Metro Only
Three Windows 8 Editions Clarify the WinRT Position
How Microsoft Could Have Done Metro
Windows 8's Private API - WOA For Developers
Visual Studio 11 Beta - Are We Ready
Windows 8 For ARM Is Something New
The War At Microsoft - Managed v Unmanaged
Dumping .NET - Microsoft's Madness
Why your next language better be C++
To be informed about new articles on I Programmer, subscribe to the RSS feed, follow us on Google+, Twitter, Linkedin or Facebook, install the I Programmer Toolbar or sign up for our weekly newsletter.
---
Google Dart 3 Adds Record Support
25/05/2023
Dart 3 has been released with support for records, patterns and class modifiers. The new release is also a fully sound, null safe language.
---
Google Transforms Photos With Magic Editor
14/05/2023
At last week's Google I/O Sundar Pichai showcased Magic Editor, an AI-powered feature to improve your photos, which will be coming to selected Pixel phones later in the year.
More News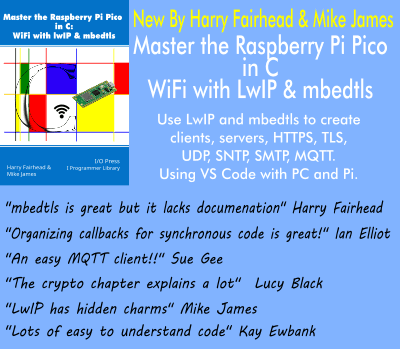 Comments
or email your comment to: comments@i-programmer.info
Last Updated ( Friday, 08 June 2012 )