Windows 8.1 Released To OEMs But Not To Devs
Written by Lucy Black
Wednesday, 28 August 2013
Developers are up in arms about the fact that while Microsoft has started to release Windows 8.1 to its hardware partners, developers have been told they will have to wait for it until its general release in mid October.
Explaining Microsoft's unusual decision not to give MSDN subscribers access to the new operating system so that their Windows 8.1 apps can be final prior to launch, Antoine Leblond posted on Blogging Windows:
In the past, the release to manufacturing (RTM) milestone traditionally meant that the software was ready for broader customer use. However, it's clear that times have changed, with shifts to greater mobility and touch as well as the blurring of work and personal lives.
I'm not sure what the blurring of work and personal lives has to do with it, but part of the message seem to be that Windows 8.1 isn't finished, or even close.
Meanwhile the Windows Apps Team, on the Windows App Builder Blog instructed devs to Get your apps ready for the Windows 8.1 launch!, advising them:
"You can already get started building apps today with Visual Studio 2013 Preview and Windows 8.1 Preview."
Comments range from sarcastic from brianjsw:
In an world inhabited by pink unicorns and pixie dust, the advice in this post would be sufficient. However we live in the real world last time I looked out the window. In the real world, developers must have access to the RTM bits before GA. The fact that Microsoft no longer seems to understand this truly frightens me.
through indignant from ZackRice:
So developers are supposed to spend their time developing in the 8.1 Preview, and then do it all over again when the final release hits the streets? If the final 8.1 version is ready enough for hardware vendors, it is damn sure ready enough for app developers. What is the point of paying big money for MSDN when anyone off the street will get it the same day?
to understatedly angry from slaythoven:
So you want me to update my official production code done with VS 2012 Ultimate & Windows 8 GA with VS 2013 PREVIEW and Windows 8.1 PREVIEW? When Windows 8.1 RTM is sitting right there? Does RTM mean you've finalized your code and it's ready for release sans OEM drivers? Why, out of the clear blue, have you decided to not release early to MSDN? Bug fixes & continual code updates aren't a good enough reason due to the fact that there's an excellent tool at delivering those bits named "Windows Update". I'm not saying release it today, I'm saying Win8.1 RTM should be released to MSDN & TechNet AT LEAST by September 15th at the latest.
Presumably comments that were any more forthright in attitude might risk not being displayed but and this one, from Squuiid sums up the situation neatly:
Seriously, what is WRONG with Microsoft these days? They are making so many short sighted decisions in every area of their business. Technet subs withdrawal, Surface product forecasting, Windows 8 UI, Xbone, the list goes on. Lets hope the upcoming reshuffle and new leadership introduce a new way of doing things.
Microsoft does seem to have lost sight of the fact that in today's changed situation it needs its independent developers and that in order to encourage them to produce the crop of apps that Windows 8.1 desperately needs to give it a chance of success it needs to show them support.
More Information
Readying Windows 8.1 for release
Get your apps ready for the Windows 8.1 launch!
Related Articles
Windows 8 Hastens Decline of PC
How Microsoft Could Have Done Metro
Dumping .NET - Microsoft's Madness
To be informed about new articles on I Programmer, install the I Programmer Toolbar, subscribe to the RSS feed, follow us on, Twitter, Facebook, Google+ or Linkedin, or sign up for our weekly newsletter.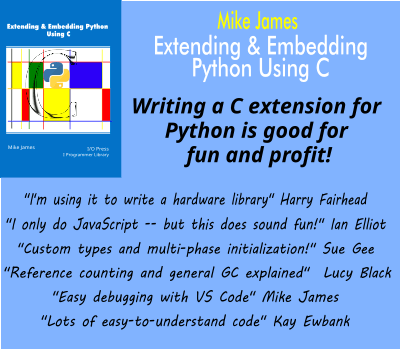 Comments
or email your comment to: comments@i-programmer.info
---
Google Indie Games Accelerator 2024
03/11/2023
Google has announced that it has opened submissions for the Indie Games Accelerator 2024, a 10-week accelerator program for high potential indie game studios, designed to help programmers build a succ [ ... ]
---
Chatbots Hallucinate - Word Of The Year
25/11/2023
The propensity of AI-powered chatbots to provide misinformation is referred to as "hallucinating" and is something that has come to popular attention - to such an extent that the verb "hallucinate" ha [ ... ]
More News
Last Updated ( Tuesday, 26 August 2014 )