Windows RT - On The Way Out?
Written by Mike James
Wednesday, 27 November 2013
Most people would agree that Windows RT hasn't had the impact on the market that Microsoft was aiming for, so is it time that Microsoft killed it off? It's a complicated situation, but does Microsoft really need three major versions of Windows?
Julie Larson-Green vice-president of Devices and Studios let the position of Windows RT slip in an interview at the UBS Conference. Most of the interview was fairly predictable with congratulations on a job well done and mostly how wonderful Microsoft was. The few interesting bits of information turned up during the Q&A session at the end. Asked if Windows RT was a viable route she replied:
"...We have the Windows Phone OS. We have Windows RT and we have full Windows. We're not going to have three. We do think there's a world where there is a more mobile operating system that doesn't have the risks to battery life, or the risks to security. But, it also comes at the cost of flexibility. So we believe in that vision and that direction and we're continuing down that path."
Notice the important words "We're not going to have three".
Microsoft had a long-term goal back in the days of Windows 98 to replace its split code base with a unified version of Windows. In those days the split was between Windows NT and the desktop Windows which evolved from Windows 3 and earlier. They finally managed it with Windows XP and from then on it looked as if Microsoft's task of developing Windows would be easier.
When the need to introduce a mobile version of Windows became apparent the code base split once more into Windows Phone, Windows RT and Windows 8. With hindsight you can see that this was unnecessary as the Windows Phone OS could have been used for tablets and touch screen laptop devices. However, because of the desire to boost Windows RT's profile by making it more like Windows 8, Windows Phone was left on the phone.
This strategy of making Windows RT like full Windows 8 was probably a big mistake. End users were basically confused by there being two versions of Windows 8. In response to another question Larson-Green commented:
"So the goal was to deliver two kinds of experiences into the market, the full power of your Windows PC, and the simplicity of a tablet experience that can also be productive. That was the goal. Maybe not enough -- I think we didn't explain that super-well. I think we didn't differentiate the devices well enough. They looked similar. Using them is similar. It just didn't do everything that you expected Windows to do. So there's been a lot of talk about it should have been a rebranding. We should not have called it Windows. How should we have made it more differentiated? I think over time you'll see us continue to differentiate it more."
Of course Windows RT isn't the same as Windows 8. It is an ARM version of the OS and while it runs most WinRT or Windows Store apps, only Microsoft ported desktop apps such as Office could run under it. In short, Windows RT is a much more limited OS than Windows 8. As far as the average programmer is concerned, the only overlap between Windows 8 and Windows RT are apps that target WinRT - which they both support.
But surely Microsoft needs an ARM version of Windows?
One, yes but as Larson-Green points out, it has two. Windows Phone 8 is an ARM OS that could do most of the job of Windows RT, apart from running the few desktop apps that Microsoft ported.
There is lots of scope for maneuver in what Larson-Green said, but it is clear that there is some thinking in Microsoft that a consolidation of operating systems would be good and while it isn't impossible that Windows RT would be the chosen one, it isn't very likely. The most plausible future has a single Windows 8-like OS running the original Win32 API and WinRT and a Windows Phone 8 OS running WinRT.
If Microsoft waits long enough it might even be able to get back to a single code base. If Intel chips finally compete with ARM and find their way into mobile devices, it could be that an ARM version of Windows isn't even needed.
More Information
Transcript UBS Conference (Docx)
Related Articles
Windows And Phone Dev Accounts Merged - Now Cheaper!
Windows 8 Users Hardly Use Any Modern Apps
Windows 8 Hastens Decline of PC
Windows 8 - The Desktop Destroyer
To be informed about new articles on I Programmer, install the I Programmer Toolbar, subscribe to the RSS feed, follow us on, Twitter, Facebook, Google+ or Linkedin, or sign up for our weekly newsletter.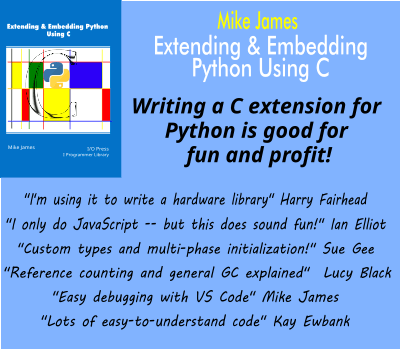 Comments
or email your comment to: comments@i-programmer.info
---
Chatbots Hallucinate - Word Of The Year
25/11/2023
The propensity of AI-powered chatbots to provide misinformation is referred to as "hallucinating" and is something that has come to popular attention - to such an extent that the verb "hallucinate" ha [ ... ]
---
Leporello.js - The Next Gen JavaScript IDE
14/11/2023
Leporello.js is an interactive functional programming IDE for JavaScript with debugging superpowers. Let's look at what makes it different from traditional IDEs.
More News
Last Updated ( Wednesday, 27 November 2013 )