Microsoft Apportals - The Rediscovery Of The Hierarchical Start Menu
Written by Lucy Black
Wednesday, 16 July 2014
Microsoft is in a real mess thinking-wise. After removing the hierarchical start menu from Windows 8, and insisting that the Start screen was miles better, it has just reintroduced a hierarchical start screen under the name Apportals.
One of the big problems for desktop users of Windows 8 is the lack of a hierarchical start menu. It isn't just that the Start button is missing in Windows 8, there is no way to organize program icons into hierarchical folders as has been the case in all other versions of Windows. So while you can get by with the Start Screen it is clear to most users that something better could be implemented, even if you don't move back to the original Start button.
Now, after promoting the merits of the "flat" Start Screen with is collection of tiles, Microsoft has rediscovered the hierarchical approach. However, to herald this breakthrough it has chosen a new name that means very little to any prospective user - Apportals.
Apportals is a Windows 8 app that provides the user with the ability to organize app icons into hierarchical structures. To quote the blog post announcing them:
"The concept behind Apportals is simple – introduce the same nested folder structure common in a desktop OS to the modern mobile OS."
Which would be fine if if Microsoft hadn't removed the ability to organize programs on the desktop in a nested folder structure by removing the Start Menu.
It seems that what it has taken away from the desktop it now hails as a great breakthrough for the Modern UI.
"The result is a UI experience that allows the user to drill from the Start screen (composed of Live Tiles) to another mini-Start screen (composed of Grid Tiles). And best of all, because an Apportal is built out of the OS, everything that runs on Windows runs in a Windows Apportal, including Desktop Windows 7 Applications; Modern Windows 8 Apps; and Web Applications."
It is claimed that it is an "enterprise" feature which allows users to customize the UI so as to present only the apps that are appropriate for the type of user or the task in hand. The customization can be done via Active Directory (AD). That is, an admin can setup the necessary data in AD to customize each user's Apportal to show what they need.
This is a good idea but what is good for the enterprise is good for the casual user. In this case, however, it is unlikely to be implemented by anyone not using Windows 8.1 Enterprise edition complete with certificates purchased from Microsoft. The apps displayed by Apportal have to be installed via a custom app store.
"Windows Apportals are deployed and automatically updated through the Corporate App Store. This structure streamlines app management, keeping your IT staff more productive. It also gives users easy access to line of business apps and consumer apps, and these constructs can be quickly built and implemented right out of the box."
Details of exactly what you can do with Apportals is still a bit sketchy, so it is possible that you might be able to use them in more general and creative ways. However, it seems likely that the majority of Windows users will have to wait for the return of the Start Menu in a future version of Windows - assuming the strong rumors that the Start Menu is indeed coming back are true.
Also given the small number of users actually on Windows 8.1 it seems unlikely that Apportals is going to be a big hit.
How Microsoft could ever have concluded that users didn't need a hierarchical organization for their apps is a big puzzle and to reinvent the idea and claim a breakthrough is even more bizarre.
---
Spatial Data Management For GIS and Data Scientists
24/11/2023
Videos of the lectures taught in Fall 2023 at the University of Tennessee are now available as a YouTube playlist. They provide a complete overview of the concepts of GeoSpatial science using&nbs [ ... ]
---
GitHub Sees Exponential Rise In AI
15/11/2023
Developers are flocking to AI creating an explosion of generative AI activity in open source. The 11th annual Octoverse report, unveiled at last week's GitHub Universe event recorded 65K public g [ ... ]
More News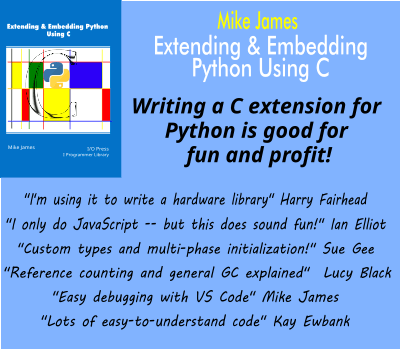 Comments
or email your comment to: comments@i-programmer.info
Last Updated ( Wednesday, 16 July 2014 )