A GNU Protest Against Windows 8
Written by Lucy Black
Saturday, 27 October 2012
The Free Software Foundation, in the form of a GNU, crashed the Windows 8 launch event in an effort to persuade Windows users not to upgrade to Windows 8 but move to GNU/Linux instead.
Activists, one of them in the shape of a GNU, the FSF movement's buffalo-like mascot, greeted visitors to Microsoft's launch event on October 25. We can't say if Microsoft actually noticed their gate crasher but Gnus probably find it difficult to conceal themselves at software launches.
The GNU's pumpkin bucket contained DVDs loaded with Trisquel, a free software distribution of the GNU/Linux operating system. Volunteers also handed out FSF stickers and pamphlets about the dangers of Windows 8 urging you to sign a pledge to upgrade to free software instead.
Libby Reinish, FSF campaigns manager, explained why it was necessary to alert users to Windows 8's restrictions on freedom:
"Microsoft has already spent almost two billion dollars on slick advertisements to convince people that Windows 8 will revolutionize the way they use computers. The fact is, it's basically Windows 7 with new surveillance 'features' and even more restrictions on users' freedom.
The specific "features" FSF want you to consider are:

Restricts freedom: Windows 8 is proprietary software. At its core, it is designed to control you as a user. You can't modify Windows 8 or see how it is built, which means Microsoft can use its operating system to exploit users and benefit special interests.
Invades privacy: Windows 8 includes software that inspects the contents of your hard drive, and Microsoft claims the right to do this without warning. These programs have misleading names like "Windows Genuine Advantage."
Exposes personal data: Windows 8 has a contacts cache that experts fear may store sensitive personal data and make users vulnerable to identity theft.
See Jailbreaking the Developer for I-Programmer's recent comments on the way in which Windows 8 is a closed and controlled environment for devs which is another aspect you might consider restrictive. Put simply you can't publish an app for Windows 8 without Microsoft's approval, you can't even use a development environment for it without registering for Microsoft's online services. With the launch of Windows 8 Microsoft takes a step closer to copying the "walled garden" approach taken by Apple.
The "good news" part of the FSF message, according to Libby Reinish is:
it's easy to switch to free software instead of choosing a downgrade to your rights as a computer user. We're here [at the launch] because we want people to know that they don't have to buy Windows 8 -- this is a great time to upgrade to free 'as in freedom' software.
You can sign the pledge and learn more about free software options on the FSF site.
More Information
GNUs trick-or-treat at Windows 8 launch
Related Articles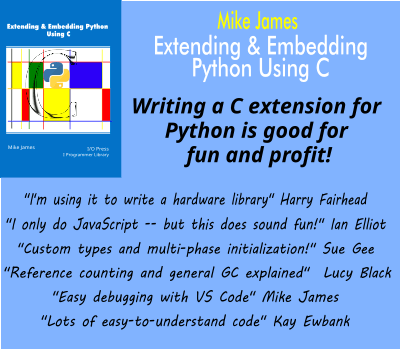 Comments
or email your comment to: comments@i-programmer.info
To be informed about new articles on I Programmer, install the I Programmer Toolbar, subscribe to the RSS feed, follow us on, Twitter, Facebook, Google+ or Linkedin, or sign up for our weekly newsletter.
---
Servo Rehomed With Linux Foundation
19/11/2020
Servo, the open source project initiated at Mozilla to create a high-performance browser engine designed for both application and embedded use, is joining the Linux Foundation.
---
.NET For Apache Spark Updated
05/11/2020
The .NET bindings for Spark have been updated. The new 1.0 version adds support for .NET apps targeting .NET Standard 2.0 or later, as well as support for Apache Spark DataFrame APIs.
More News
Last Updated ( Saturday, 27 October 2012 )