Written by Mike James
Sunday, 04 December 2022
Yes I know we have all seen enough visualizations of sorting algorithms to last a lifetime - which is how long a bubble sort generally takes. But it's the holiday season and sorting is one programmer way to create a tree.
The idea, visualized here by CompilerStuck, is horribly simple and only raises the question of why we have had wait so long to see it. Take an image of a stylized xmas tree , shuffle the image rows that make it up and then show how a sorting algorithm unshuffles it. It's fun and even slightly educational.
Watch the first one because its a quicksort and none of us understand a quicksort...
There is a list of sorts in the comments and you can go to any of them by clicking on a link. Some of them, you may need to lookup. To save you time, Bogo Sort is:
while not isInOrder(deck):
    shuffle(deck)
and yes it's a "sort" of joke.
Wikipedia has brief outlines of all of the methods and there is a comparison table at the end of the video.
If you are wondering which is best then it all depends what you mean by "best" but most would opt for Quick Sort, if only because it sounds as if it should be the fastest. What is more to the point is that there are some sorting algorithms that are really, really bad and need to be avoided - see Bogo sort..
The only downside is that its written in Java - only joking after all it is a time of peace and goodwill to all computer languages.
If you've never seen them before do take a look at Sorting Algorithms As Dances and share the sorting fun with you friends at this festive season.
More Information
https://www.instagram.com/compilerstuck/
Related Articles
To be informed about new articles on I Programmer, sign up for our weekly newsletter, subscribe to the RSS feed and follow us on Twitter, Facebook or Linkedin.
---
AI Ready - Certification From Amazon
29/11/2023
Amazon aims to provide free AI skills training to 2 million people by 2025 with its new 'AI Ready' commitment. Building on its existing scholarship program with Udacity, next year Amazon is [ ... ]
---
AI Is Word of the Year 2023
05/11/2023
UK-based Collins Dictionary has named "AI" as its word of the year for 2023, explaining that usage of "AI" meaning Artificial Intelligence has quadrupled over the previous twelve months.
More News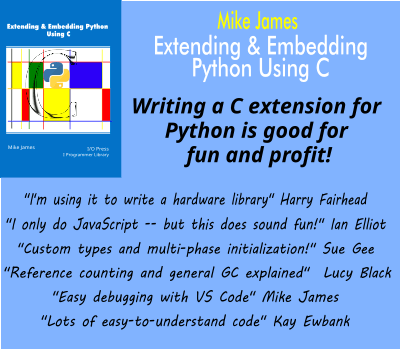 Comments
or email your comment to: comments@i-programmer.info
Last Updated ( Sunday, 04 December 2022 )