Windows Phone 8 SDK - By Appointment Only
Written by Mike James
Thursday, 06 September 2012
Developers worried about the changes that might be waiting for them in the new Windows Phone 8 API are going to have to wait even longer to find out. Microsoft has just announced that the SDK will be available soon, but only to the developers it approves.
If you already have a published app, then you can apply to be part of the program but the announcement says:
"But I do want to set your expectations that program access will be limited."
Also notice that it isn't even making the offer available to all registered developers, only the subset who have actually published an app.
The public SDK will be made available "later this year" which is behind the time table that developers were led to expect.
As you can imagine, the developer community, judging by the comment stream, is less than happy.
What makes this whole strange development even more strange, is that the announcement was made on the day Nokia previewed a range of WP8 devices.
The Nokia launch got most of the publicity, so perhaps the idea was that a little negative news wouldn't be noticed. Even so it is very strange that devices supposedly running the OS complete with apps are previewed, and yet we can't have access to the SDK.
The real question is, why the limited availability?
Is there some dark secret lurking in the SDK?
The most likely reason for any restriction on issuing an SDK is simply that it isn't finished. The support cost for an SDK that is in the early stages of development is high - there probably isn't any documentation, for example, let alone accurate documentation.
Releasing a limited access program goes some way to satisfying the needs of the key developers that Microsoft hopes to keep sweet. It can also make the case that the SDK isn't sufficiently finished to open to the public and so the lucky people who get it can't really complain too much. However, the announcement describes the SDK as "near final" - which doesn't quite seem to add up.
If Microsoft has a "near final" WP8 SDK why not just get on and release it so that developers can get on with what is needed to give the phone even a slight chance of success - apps?
Overall the WP8 situation is looking increasingly like a slow train wreck that is picking up speed. The problem is that despite having a very good phone OS and development environment in WP7, Microsoft decided to throw it all away and start again with WP8 - a new OS and, as far as we can tell a new development environment. Old WP7 phones can't be upgraded and while Microsoft assures everyone that WP7 apps will run on WP8, new and updated apps for WP8 won't run on WP7. The problem is that WP8 isn't just the next version of WP7 - it's a restart.
With Apple about to launch the iPhone 5, Android getting better all the time and even RIM managing to sound serious about looking after developers, WP8, regarded as a new phone ecosystem, looks very late to market.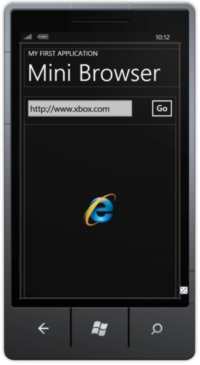 It will be interesting to see how all this plays out when we do finally get our hands on the SDK.
More Information
The Windows Phone Developer Blog
Related Articles
Windows Phone 8 SDK Leaked - No JavaScript, Silverlight or XNA Apps
The Astonishing Tale of WP8 - Compiling 100,000 Apps
How Microsoft Could Have Done Metro
Why your next language better be C++
Windows Phone 8 - Silverlight Apps Are Legacy
Comments
or email your comment to: comments@i-programmer.info
To be informed about new articles on I Programmer, install the I Programmer Toolbar, subscribe to the RSS feed, follow us on, Twitter, Facebook, Google+ or Linkedin, or sign up for our weekly newsletter.
---
Angular 13 Includes Ivy Improvements
11/11/2021
Angular 13 is now available, with improvements including expansion of the Ivy-based features and optimizations. Ivy is the code name for Angular's next-generation compilation and rendering pipeline.
---
The Third Age Of AI - Megatron-Turing NLG
03/11/2021
We seem to be moving through a third revolution in AI and it is advancing without too much notice. Part of the reason is that it is difficult to know for sure where the revolution is going.
More News
Last Updated ( Thursday, 06 September 2012 )