Windows Phone 8.1 End Of Support
Written by Ian Elliot
Tuesday, 11 July 2017
Today marks the end of support for Windows Phone 8.1, the last of the original line of Windows mobile devices. What of the future and what cost the past?
if you have a Windows Phone that can't be upgraded to Windows 10 then it is time to think about buying something new. Microsoft's disastrous attempts to capture a corner of the phone market are more or less done. Estimates suggest that the majority of Windows phones in use are still running Windows 7, 8 or 8.1. Only the minority are Windows 10 devices. Microsoft also hasn't produce any phones for the last year or so and the future of Windows 10 phones is still in doubt, even if there is no official word.
There are suggestions that, because updates to Windows 10 desktop are not being propagated to Windows 10 mobile, that it is already on life support only. This is despite noises coming out of Microsoft about Arm-based versions of the full Windows 10 OS.
There still could be some sort of mobile device in the future but probably only if the processor grows up to meet desktop Windows rather then the software growing down to mobile.
When you look back at the crazy ride that was Microsoft's efforts to enter the phone market, it really doesn't seem believable. After dropping Silverlight, for no really good technical reason that I can think of, the path to Windows 8 was a lesson in how not to do things. For developers, the progression was particularly tough. After losing Silverlight we we supposed to build apps for Metro and then follow a long stream of moving targets.
Together we must have wasted tons of time and do we get an apology? No, of course not. In fact, Microsoft still cannot acknowledge that it led us all up the garden path and back again with no real gain.
I can't wait to read the expose and analysis of Microsoft's mobile first era. At least they have learned some lessons, if not all the lessons.
Goodbye Windows Phone - Silverlight is waiting for you somewhere, I'm sure.
More Information
Products Reaching End of Support for 2017
Related Articles
Is Windows Phone Really Dead? x86 On ARM Suggests Not
Continuum - Microsoft's Killer Phone Feature?
A New Build Of Windows 10 Mobile
Microsoft's Islandwood Now On GitHub - An iOS Bridge To Nowhere?
Microsoft Scales Down Windows Phone
Silverlight Bridge To UWP Apps
Microsoft Needs To Make Silverlight's Future Clear
To be informed about new articles on I Programmer, sign up for our weekly newsletter, subscribe to the RSS feed and follow us on, Twitter, Facebook or Linkedin.
---
Scratch For More Than A Brief Coding Encounter
02/12/2020
Creators of Scratch, Mitchel Resnik and Natalie Rusk, have come up with four guiding principles for introducing coding to young people. Their "Four Ps of Creative Learning" are Projects, Passion, [ ... ]
---
Angular 11 Released With Byelog Goal Complete
17/11/2020
Angular 11 has been released with updates across the platform including the framework, the CLI and components. More specifically, the new version enforces stricter types and has automatic inlining of [ ... ]
More News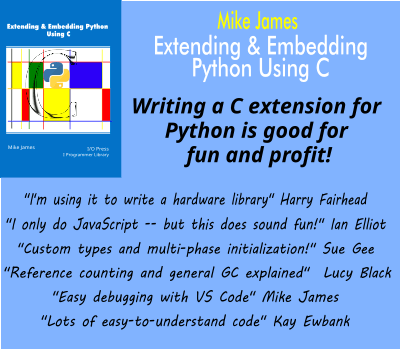 Comments
or email your comment to: comments@i-programmer.info
Last Updated ( Wednesday, 12 July 2017 )