Microsoft Mesh - A Platform For Holoportation
Written by Sue Gee
Monday, 08 March 2021
At last week's Microsoft Ignite, Alex Kipman unveiled Microsoft Mesh, its new mixed reality platform powered by Azure that allows people in different physical locations to join collaborative and shared holographic experiences. Are we coming any closer to holoportation for everyone?
Microsoft Mesh was the big announcement at Ignite and after the introductory remarks the entire keynote was a Microsoft Mesh experience. In this short extract Alex Kipman, who has been the spokesperson for Microsoft's Mixed Reality since he first demoed it at Build 2015 tells us how Microsoft Mesh gives a physical feeling of presence and lets you represent yourself from an avatar all the way to a holo-portation and collaborate as if you were there.
Microsoft describes the Mesh platform as a means to:
"Feel Presence: Connect with new depth and dimension. Engage with eye contact, facial expressions, and gestures. Your personality shines as technology fades away."
"Experience Together: Digital intelligence comes to the real world. See, share, and collaborate on persistent 3D content. This common understanding ignites ideas, sparks creativity, and forms powerful bonds."
"Connect from Anywhere: Enjoy the freedom to access Mesh on HoloLens 2, VR headsets, mobile phones, tablets, or PCs – using any Mesh-enabled app."
Microsoft Mesh is the culmination of years of research and development in areas ranging from hand and eye tracking to creating persistent holograms and artificial intelligence models that can create expressive avatars. The HoloLens, which made its debut over six years ago, see Microsoft's HoloLens - Not Holographic But Interesting, and now superseded by HoloLens 2, gives the most complete mixed reality experience but other VR headsets and mobile phones, tablets and PCs can be used - which is fortunate given that a HoloLens 2 costs in the region of $5K.
Built on Azure, Microsoft's cloud computing platform, Microsoft Mesh also benefits from Azure's enterprise-grade security and privacy features, as well as its vast computational resources, data, AI and mixed reality services.
Now more important than ever before given restrictions on travel and the impetus to work, and even socialize, remotely, Microsoft Mesh will enable geographically distributed teams to have more collaborative meetings, conduct virtual design sessions, assist others, learn together and host virtual social meetups. People will initially be able to express themselves as avatars in these shared virtual experiences and over time use holoportation to project themselves as their most lifelike, photorealistic selves.
To know what the Microsoft Mesh SDK has to offer developers, in this video Simon Skaria, lead engineer on Microsoft's mixed reality team, provides a hands-on tour of how Mesh works and previews the Microsoft Mesh for HoloLens 2 app:
Skaria explains that one of the easiest ways to think about Microsoft Mesh is that it connects the physical and digital worlds allowing us to transcend the traditional boundaries of space and time and that it represents:
decades of tech invest so that as a developers you can focus in solving business problems while the Mesh platform solves the hard technical issues.
At its core, the platform integrates Azure Active Directory and Microsoft Accounts for identity and uses Microsoft Graph to connect users content and activities. It runs on Azure which takes care of provisioning backend services such as live state sync and compute. The SDK will provide access to the building blocks of
Spatial Maps
3D presence
Holographic Rendering
Multi-user sync
Microsoft is working on a UX toolkit for Mesh to provide several UX constructs that you can pick and choose from to build professional looking apps.
Microsoft Mesh is currently in limited free preview in which developers can try the Mesh App on their HoloLens, and request access to host virtual events in Mesh-enabled AltspaceVR. You can signup at Microsoft.com/Mesh.
So is this holo-portation for everyone? Well its a big step forward. It is the hardware that provides the barrier. The best experience requires a HoloLens 2 device and while it is commercially available its price tag means its not a mass market product.
More Information
An Introduction to Microsoft Mesh (30 minutes)
---
Magic Prompts For LLMs?
08/11/2023
Are there magic prompts that make LLMs disgorge the results that you want? New research suggests that there are and they are short.
---
Microsoft's Generative AI for Beginners
21/11/2023
A free, self-paced online course about Generative AI is on offer from Microsoft's Azure Cloud Advocates. It's a 12-lesson curriculum targeted at complete novices to LLMs.
More News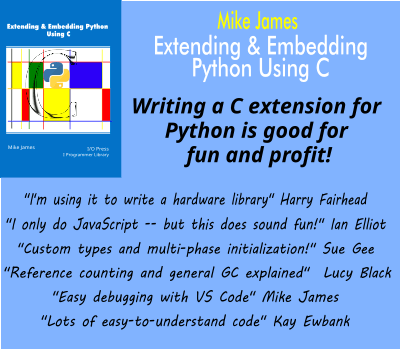 Comments
or email your comment to: comments@i-programmer.info
<ASIN:B08GP98FG7>
Last Updated ( Monday, 08 March 2021 )