Written by Kay Ewbank
Wednesday, 31 July 2013
If you've ever wasted time with image editing software trying to make your hair look more presentable in a digital image, help might be at hand.
Microsoft Researchers have presented a paper, Dynamic Hair Manipulation in Images and Videos, setting out how software can create a 3-D hair model from a combination of a single image and some user interaction.
The idea is that you take a photograph or video, and the software lets you 'move' the hair around in a way that's similar to what you could do with a brush, comb and scissors in real life. If you've ever tried editing hair on traditional image editing software, you'll know that the problem is you're working with pixels rather than with hair strands. The software developed by Lvdi Wang and his associates at Microsoft Research treats hair in an image or video by recognizing hair strands. If you 'comb' the hair in the image, the strands move in a consistent way, as though actually moved by a comb. You can also 'cut' the hair to get a different hair style.
Wang is an associate researcher in the Internet Graphics Group at Microsoft Research Asia, and he's been working for the past year and a half on the technique. He and his colleagues demonstrated the progress they've made at SIGGRAPH 2013, the 40th International Conference and Exhibition on Computer Graphics and Interactive Techniques, held July 21-25 in Anaheim, Calif.
Wang explains:
"We proposed a new method for creating a 3-D hair model from just one single photograph or short video. Such a model contains tens of thousands of individual hair strands and allows the user to manipulate hair in images or videos in a structure-preserving and semantically meaningful way."
In the real world, even a slight alteration to a person's hair can expose new strands of hair, while others can become blocked from sight. A new image of the same person thus would not include a direct correspondence, at the pixel level, to the original.
The science bit is that by fitting proper 3-D proxies to objects of interest in such photos, semantically meaningful operations are possible that are almost impossible in the 2-D domain.
The hair manipulation technique involves fixing the hair roots to the scalp of the person in the image, so that when moved it remains smooth and retains the length and continuity of real strands of hair.
According to Wang:
"To get the correct hair-editing results we must make sure the 3-D hair strands are indeed grown from the scalp of a 3-D hair model, so that when the user moves the head or combs the hair, the hair roots are always fixed on the scalp. This is the key to making 'dynamic' hair manipulation—changing the shapes of individual strands—possible. It also is one of the main technical challenges we have tackled."
You edit the image by stroking over the top of the original image as though combing or cutting the hair, and you see the image change to show a physically plausible new hair style that still looks as though it's been created from the original head of hair.
Wang and colleagues have also used the technique on simple video input to give users the means to manipulate hair in a video or to transfer styles from images to videos.
Wang concludes:
"We are excited about the potential of our techniques to directly benefit a wide range of users. This is due to the fact that, compared with traditional multiple-image-based solutions, our method dramatically reduces the requirements for the capture device, whether it is a hardware setup in a lab or a built-in camera in a user's smartphone."
This may save a fortune on hairdressers.
More Information
Dynamic Hair Manipulation in Images and Videos
Related Articles
Google - We Have Ways Of Making You Smile
New Algorithm Takes Spoilers Out of Pics
To be informed about new articles on I Programmer, install the I Programmer Toolbar, subscribe to the RSS feed, follow us on, Twitter, Facebook, Google+ or Linkedin, or sign up for our weekly newsletter.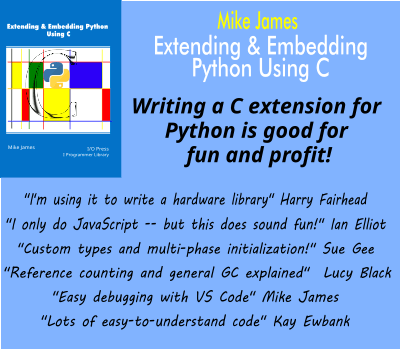 Comments
or email your comment to: comments@i-programmer.info
---
COVID Results Skewed By Faulty Data Import
05/10/2020
The official number of coronavirus cases in the UK has been under-reported by 16,000 during recent days - because of a data import error. In addition to the figures being skewed, people who had tested [ ... ]
---
Couchbase Connect Goes Online
02/10/2020
Couchbase has virtualized its annual NoSQL developer conference, Couchbase Connect, and is offering three days of free content on Couchbase for developers - who can sit on their own com [ ... ]
More News
Last Updated ( Wednesday, 31 July 2013 )