Dove's Un-retoucher - Malware As Ad Campaign
Written by David Conrad
Thursday, 07 March 2013
Dove, the soap company, has released a Photoshop action tool that claims to do one thing but actually undoes any re-touching that has been applied to a photo. This is the first example of malware being used as part of a high profile ad campaign.
As part of its ten year long campaign to get the fashion industry to stop Photoshopping pictures to make models look more perfect and thinner than they actually are, Dove has gone to the trouble of building a Photoshop action - a one click-effect. Users are being encouraged to download the action and use it to apply an interesting "Beautify" effect - it is supposed to apply a shine to the skin of a model.
However, when the unsuspecting dupe, sorry, user, clicks the button the action undoes any retouching applied to the photo to show the model as the photo was originally taken.
You can see the general idea in the following slick promo video, which is probably safe for work as you only see the one still of the model - first retouched then un-retouched:
There is a fairly clear message that says "press Undo to go back" but what if this doesn't work? What if the user in a panic doesn't notice the Undo command?
I'm not sure how the action does its job, (any Photoshop programmers who know please add a comment) but given the simplicity of an Action macro it can't be doing anything particularly deep. If it uses the undo list to revert to the original then redo doesn't always work as you might expect and this isn't likely to be a stable process. It doesn't seem to work when applied to a multi-layer image and given that most complex retouching is done using many layers I doubt it is going to be as effective as the video suggests.
There is also the small matter that most professionals wouldn't use an Action to achieve an effect that could be reproduced anywhere at the click of a button.
The advertising agency has attempted to get the Action some action by posting on Reddit but curiously it has been ignored - it seems the Redditors can't even get up the enthusiasm to savage the dirty trick.
As Actions are basically recorded macros that can be edited you can guess that probably not a lot of serious programming has been applied to the problem and this also suggests that not a lot of serious testing has either.
Overall this is worrying.
Never mind the rights and wrongs of the campaign - this is a complex issue - the idea that a big ad agency, Ogilvy, can commission a Trojan horse to get their message on the screen of their target audience is a dangerous move. What is going to happen when something goes wrong and a user claims to have lost tens of hours of retouching work or worse an original photo?
This really does seem to be Mad Men territory with the emphasis on the mad.
More Information
Download the Action - don't do it!
Related Articles
Super Seeing Software Ready To Download
Computational Photography On A Chip
Halide - New Language For Image Processing
Almost Still Photos - Free Cliplet App From MS Research
To be informed about new articles on I Programmer, install the I Programmer Toolbar, subscribe to the RSS feed, follow us on, Twitter, Facebook, Google+ or Linkedin, or sign up for our weekly newsletter.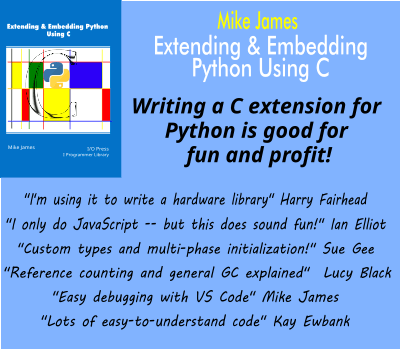 Comments
or email your comment to: comments@i-programmer.info
---
PHP 8.3 Released
28/11/2023
PHP 8.3 has been released with improvements including explicit typing of class constants, deep cloning of readonly properties, and additions to randomness functionality.
---
The Pi 5 Breaks The Mold
29/11/2023
The Pi 5 is an exciting development bringing even more power for not much additional cost, but it also signals a bigger change in the Pi line-up, obscured by secretiveness.
More News
Last Updated ( Thursday, 07 March 2013 )