Spectacular Launch For Android Oreo
Written by Lucy Black
Tuesday, 22 August 2017
To add excitement to what might otherwise have been an annual routine hardly worth noting, Google chose the height of the 2017 solar eclipse to launch Android 8.0 and its name Oreo.
Given Google's well established policy of naming its new operating systems after "sweet treats" O for Oreo, a chocolate flavored cookie sandwich with a creamy filling, had been the best guess for months. Oreo had been more or less confirmed last week due to a hastily covered up slip in the Google publicity machine.
Yesterday evening the crowd gather in a New York park at 7:50 were treated to the full picture - except that the eerie darkness as the sun was obscured by the moon stole the show.
The Oreo boasts of a two times faster boot speed, autofill option, and a longer battery life. The new update comes with a Picture-in-Picture feature that allows the user to see two apps simultaneously. Android Instant Apps is another new feature, which collects new apps from the browser, with no installation needed.
There is also a Notification Dots option, which when pressed pops out the notification at a glance without having to open the app.
Android Oreo is more secure with Google Play Protect built in, security status front and centre in settings, and has tighter app install controls.
While Sameer Samat, VP of Product Management, Android and Google Play announced: "We're pushing the sources to Android Open Source Project (AOSP) for everyone to access today",
Google's own Nexus and Pixel phones are expected to be the first to receive the software update.
New versions of Android can be slow to roll out, and just 14% of Android devices run the previous OS, Nougat however a key change in Android Oreo is in the architecture: to make it easier in the future for phone manufacturers to make their changes, but still push out new versions of the operating system to users.
We've already discovered most of the key changes for developers thanks to the Developer Previews, the first of which we covered in March.
A summary of what new and different is in this video;
For all the changes see Android Oreo - Introducing Android 8.0

More Information
Android Oreo - Introducing Android 8.0
Related Articles
Android Gets Architecture Components
---
Learn With The Spring Academy
16/05/2023
VMWare has launched a project-based learning platform that provides the Spring community with the knowledge and experience necessary to stay ahead of the curve.
---
WCGI Is WebAssembly + Old School CGI
22/05/2023
WCGI combines the newest innovations with the technology of the old school. To what end? CGI is dead. Long live WCGI!
More News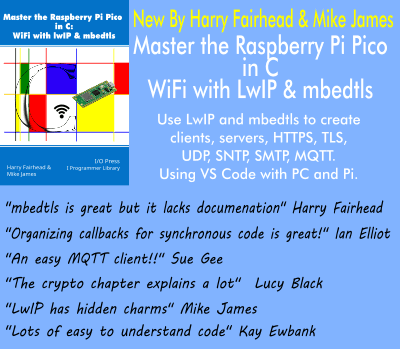 Comments
or email your comment to: comments@i-programmer.info
Last Updated ( Tuesday, 22 August 2017 )