And So It Begins - SCOTUS Hears Google v Oracle
Written by Sue Gee
Wednesday, 07 October 2020
Today, October 7th, 2020 is the day that the Supreme Court hears oral arguments in Google v Oracle, summed up as a case concerning software code and copyright law. Will we look back on it as really dark day for all developers, and not just Android devs?
Oracle's lawsuit against Google over the use of Java code in the Android platform has lasted for more than a decade. We recently provided a potted history of its ins and outs in 10 Years On: Oracle V Google Still Ongoing.
To date there have already been three trials, decided in favor of Google, and two appeals, both of which upheld Oracle's case. As the highest legal authority in the USA, a decision taken by the Supreme Court has to be considered as final and Google has petitioned it twice to make a ruling. Back in 2015 it refused to do so but last year it agreed, see The Fate Of Programming To Be Decided By The Supreme Court. The Supreme Court hearing was initially scheduled for March but was delayed until now. It is going ahead despite the fact that due to the recent death of Ruth Bader Ginsburg, Google v. Oracle is being heard by only eight justices, which could mean a split court.
The questions that Google has asked the Supreme Court to decide on are:
1. Whether copyright protection extends to a software interface.
2. Whether, as the jury found, petitioner's use of a software interface in the context of creating a new computer program constitutes fair use.
Google's argument about fair-use is one that most programmers would find entirely reasonable - it reused lines of code that are declarations of the most basic and standard parts of Java and it would be difficult to find new ways of writing them. The 11,000 lines of code amount to 0.5% of the roughly three million lines of code in Java and to 0.1% of the roughly 15 million lines of code in Android.
But while the fair-use component is the one that might seem to be the main one at issue as far as Oracle and Google are concerned, as it impinges on the amount of damages Google might face and the future viability of Android, it is the more fundamental issue of whether software, in particular APIs, should be subject to copyright protection that is one that should keep us awake at nights.
If the Supreme Court decides that APIs can be copyrighted, and Oracle has many supporters who have presented their arguments to the court that this should be the case, including the United States, represented at today's hearing by the Deputy Solicitor General Malcolm Stewart (see Trump Backs Oracle) then any code that has re-used existing code is at risk of being sued. Imagine the crippling effect this could have.
The Google v Oracle America Oral Argument is available as a podcast with a transcript, courtesy of C-Span. From it is obvious that the Justices had come to the hearing well-prepared, having read the documents. However the exchange of questions and answers reveals how difficult it is to make analogies between computer code and novels or keyboards. It also demonstrates how non-programmers find it difficult to grasp the fundamental ideas that are basic to the question of code resuse by Java APIs.
More Information
Google v Oracle America Oral Argument on C-SPAN

Related Articles
10 Years On: Oracle V Google Still Ongoing
Oracle Files Response To Google and API Copyright - We Are All Doomed
The Software Industry Rallies Behind Google To Save Programming
Supreme Court Asks For Government Help In Oracle v Google
EEF Calls For Supreme Court To Decide If APIs Copyrightable
Computer Scientists Petition Supreme Court Over API Copyright
Are APIs Copyrightable? Computer Scientists Urge Court To Say No
Oracle v Google - Are Computer Languages Copyrightable?
To be informed about new articles on I Programmer, sign up for our weekly newsletter, subscribe to the RSS feed and follow us on Twitter, Facebook or Linkedin.
---
Apache Kyuubi 1.8 Adds Web UI
20/11/2023
Apache Kyuubi 1.8 has been released with improvements including a new experimental Web UI and a new chat engine with OpenAI ChatGPT backend.
---
The Pi 5 Breaks The Mold
29/11/2023
The Pi 5 is an exciting development bringing even more power for not much additional cost, but it also signals a bigger change in the Pi line-up, obscured by secretiveness.
More News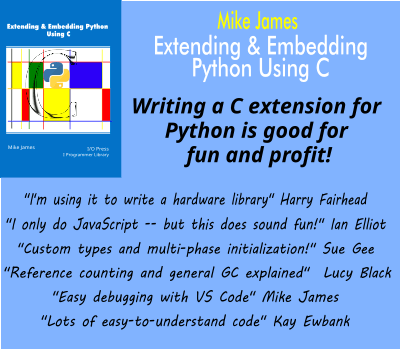 Comments
or email your comment to: comments@i-programmer.info
Last Updated ( Wednesday, 07 October 2020 )