Amazon Device Farm For Testing Across Devices
Written by Kay Ewbank
Monday, 13 July 2015
Amazon has announced tools to let you test your Android and Fire OS apps on cloud-based devices hosted on Amazon Web Services (AWS). The Amazon Device Farm service launches today, July 13, and the first 250 minutes are free.
Google recently announced as "coming soon" a Cloud Test Lab to enable Android developers to test apps on a mix of real and virtual devices. Now Amazon has launched a similar service before Google has got its own off the ground.
The exact details of what devices will be available in the new AWS Device Farm haven't yet been released, but according to Amazon will include smartphones, tablets and "other devices".
The way the service will work is that you'll upload your apps and run tests on your chosen set of devices, choosing from a catalog of available options.
Amazon said in a statement that the choice of devices will include:
"all of the most commonly used mobile devices across a continually expanding fleet that includes the latest device/OS combinations".
The Amazon statement also said devices will be "continually added to the fleet".
Once you've picked your set of test devices, you can either use AWS Device Farm's built-in test suite, or you can choose from a range of open-source test frameworks including Appium, Calabash, and Espresso.
Device Farm's test suite lets you specify aspects such as device configurations, language, location, app data, and app dependencies. Once the tests have run, you'll get a report that identifies any problems with suggested actions to put right any problems. AWS Device Farm automatically identifies and groups identical errors across multiple devices.
The devices you use for testing are dedicated to you for the duration of your test and completely isolated from other devices at the software and hardware level. After each test run, the devices are wiped to remove your application and data.
By launching on July 13 Amazon is offering this service before Google's Cloud Lab comes on stream but it is not the first. Xamarin Test Cloud, for iOS or Android app, native or hybrid, which uses the Calabash framework launched in September 2014 lets you test app on 1000 real mobile devices but costs from $100 per month.
In contrast, Amazon has a free sign-up tier that includes 250 'device minutes' with more minutes costing $0.17 per minute, and there's a $250 monthly flat fee per device for larger scale testing.
---
TigerGraph 3.2 Improves Scalability And Security
14/10/2021
TigerGraph has been updated with new availability, scalability, manageability, and security features that the team says will ensure mission-critical graph applications work flawlessly in both private [ ... ]
---
Amazon Releases Natural Language Query Tool
04/10/2021
Amazon has released a natural language query tool for use with its QuickSight BI service. QuickSight Q is for use with the Enterprise Edition of QuickSight.
More News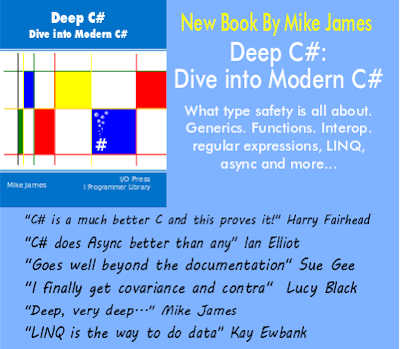 Comments
or email your comment to: comments@i-programmer.info
Last Updated ( Monday, 13 July 2015 )