Amazon Underground A New Way To Make Money From Apps
Written by Alex Denham
Tuesday, 01 September 2015
Amazon has come up with a new way for developers to make money from apps.
Amazon Underground is actually an app for Android phones. It has all the features in the standard Amazon mobile shopping app, along with over ten thousand dollars-worth of apps, games, and in-app purchases for free.
As a developer, the way you make money is by being paid according to the amount of time customers spend using your Amazon Underground app. If you're wondering where the money comes from, Amazon is doing the funding as part of its overall strategy to gain ground from rival companies.
Writing about Amazon Underground on the AWS blog, Jeff Barr says:
"While some apps make good use of In-App Purchasing (IAP) as a monetization vehicle and optimize for the (reported) 2% to 10% of the user base, many developers struggle to build an audience and a sustainable business model."
As an app developer, you get paid $0.002 (a fifth of a cent) for every minute that a customer is using your Amazon Underground app. Barr says:
"You can now focus on building apps that engage your users over the long term. You can build up long-term story lines, roll out additional content over time, and count on a continued revenue stream that is based on actual usage".
The list of games that Amazon is offering in Underground includes: Angry Birds Slingshot Stella, Jetpack Joyride, Star Wars Rebels: Recon Missions, Fruit Ninja and Goat Simulator. The more serious apps include OfficeSuite Professional 8 and PhotoSuite 4. Customers will see advertising when apps are first launched, and when they are resumed.
If Amazon can spread the news about the 'really free' offerings and can get enough customers using the service, it can increase its user base at the expense of Google and Apple, and will also encourage customers to stay and buy even more things from Amazon in its other incarnations. Underground apps are also automatically available through Fire HD and Fire HDX tablets.
MastaMinds CEO Justin Hamel described the new service as:
"a great promotion that will cost a few bucks for Amazon up front -- but it will get people in the door, and on their way to buying the items that make Amazon the real cash."
The Underground app will have to be bought direct from Amazon rather than from Google Play, because Google Play has a rule that bans apps that sell other apps and games. At the moment there seems no way for Amazon to bring iOS apps to Underground because Apple makes it very difficult to install apps other than via Apple's own App Store, and Amazon Underground breaks the rules about onward selling.
You can work out how much any existing Android apps would make in Underground using Amazon's Revenue Forecasting Calculator, which calculates how much apps might make based on how much it has been used over the last month, and how much it has earned under the current system.
For the moment, Underground is limited to the USA, UK, Germany and France, but will be widened in the future to other regions.
There are details about how to migrate your app to Underground on the Amazon developer portal.
---
Leporello.js - The Next Gen JavaScript IDE
14/11/2023
Leporello.js is an interactive functional programming IDE for JavaScript with debugging superpowers. Let's look at what makes it different from traditional IDEs.
---
Microsoft Announces New Tools at Ignite
22/11/2023
Microsoft announced a range of new features for its tools at its annual Ignite conference, with new ways to customize Microsoft 365 and extra AI facilities for Azure.
More News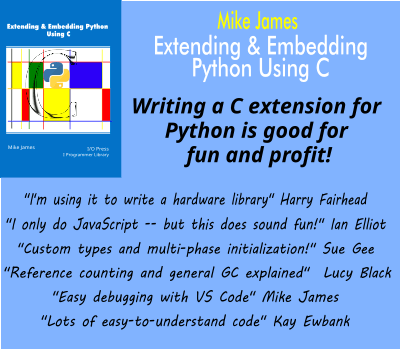 Comments
or email your comment to: comments@i-programmer.info
Last Updated ( Friday, 28 April 2017 )