New XBox One - New Kinect
Written by Harry Fairhead
Wednesday, 22 May 2013
The gaming world has been waiting for the new XBox and Microsoft has just announced some vague details of what is waiting in the wings. But just as important is news of the new Kinect that is an essential part of the new system.
The new XBox One has some interesting graphics and processing hardware, but most of the details of its internals are still very vague - Microsoft said a lot but revealed little:
8-core CPU/GPU
8GB RAM
Blu-ray drive,
500GB HDD,
USB 3.0, and Wi-fi Direct
Microsoft seems keener on showcasing the games and media that will be available than the actual performance of the hardware. For example, what is the processor, what is the clock speed and so on.
The one thing we do know is that the new system will come with a new Kinect depth camera device and this is no longer an optional extra. The new Kinect is more sensitive and works differently to the original. It has a 1080P RGB camera that can run at 30fps and a new "time of flight" depth camera.
This is claimed to be sensitive enough to allow it to build a much more accurate skeleton with more joints and rotation angles. It is also claimed to be much faster and the lags that sometimes happened with the old Kinect are said to be gone. It is fast enough to track six users at the same time (the original Kinect could only manage four). It also no longer has the motor for elevation adjustment - instead it has a larger field of view which increases the playing area and makes accurate positioning unnecessary.
A high resolution IR camera is also claimed to be sensitive enough to detect the player's pulse and it is suggested that this could be used as an "emotion" sensor to make sure that the player is really enjoying the game.
"Kinect Real Vision technology dramatically expands its field of view for greater line of sight. An all-new active IR camera enables it to see in the dark. And using advanced 3D geometry, it can even tell if you're standing off balance."
There are no details of how the new depth camera works, but use of the term "time of flight" suggests that it is no longer using structured lighting to detect depth. The structured lighting system was perfected by PrimeSense and used by Microsoft to build the first Kinect. It is usually said that time of flight sensors - scanless Lidar sensors which fire a laser at a point and time how long it takes the light to get back to the sensor, are too expensive for domestic use. It seems that Microsoft has found some silicon that will do the job. If this is true, the time-of-flight camera should be capable of working at a larger range of distances and should be more robust than the structured light camera in the original Kinect.
"Kinect Real Motion technology tracks even the slightest
gestures. So a simple squeeze of your hand results in precise
control over a game or app. Whether you're standing up
or sitting down."
The Kinect's audio features also seem to be put to good use as audio commands are an integral part of using the unit. The idea is that the XBox One will be a single source for all entertainment including TV. You will be able to change programs, enquire what's on and make a Skype call all with voice commands. It is also designed to work in parallel with the new XBox game controller allowing the user to swap modes of control.
What isn't clear is how the new Kinect is connected to the XBox. It seems that the XBox won't function without it so the scope for moving it over to a PC is already reduced, but if it is more closely integrated with the XBox main unit then it will also be much more difficult to use with a PC. It seems to be connected via a special socket that looks like two USB sockets stacked. There are rumors that Microsoft will release a PC version soon after the XBox One is available.
From the programmer's point of view there is no news on what, if anything, will replace XNA. The systems software seems to be more sophisticated with Microsoft describing it as running "three operating systems" - Windows 8, a games kernel and a hypervisor to allow both to share the hardware by virtualization.
You can see it in action (but not very well) in the following promo video:
For programmers the world over the questions are when and if there will be an XNA Studio like tool for the new XBox One so that it is possible to create custom applications, and when will the new improved Kinect be available for the PC?
Let's hope that Microsoft is going to try to make some attempt at making developers feel good about the XBox One and not just those in big games studios.
More Information
Related Articles
Kinect Can Detect Clenched Fist
Kinect Fusion Coming to the SDK
Open Souce KinectFusion - Instant Interactive 3D Models
Practical Windows Kinect in C# (e-book)
To be informed about new articles on I Programmer, install the I Programmer Toolbar, subscribe to the RSS feed, follow us on, Twitter, Facebook, Google+ or Linkedin, or sign up for our weekly newsletter.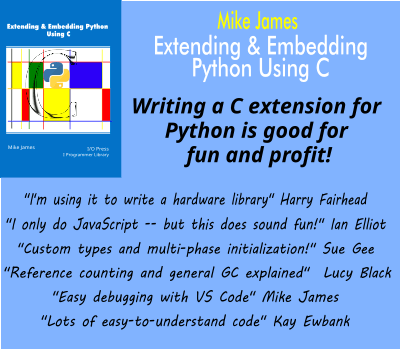 Comments
or email your comment to: comments@i-programmer.info
Last Updated ( Wednesday, 22 May 2013 )