MobileFusion - Microsoft Turns Any Phone Into 3D Scanner
Written by David Conrad
Sunday, 30 August 2015
We were all very excited when the Kinect first hit the scene and 3D scanners of all sorts have played a role in some unbelievable projects ever since. Now Microsoft has an app that can turn any mobile phone into a 3D scanner without any additional hardware.
MobileFusion is another product of Microsoft's amazing Research Group. It stems from the KinectFusion project that allows a Kinect to be used to scan a room and convert it together with all the objects it contains into a 3D model. The researchers responsible wondered if it was possible to do something similar with just a plain old video camera rather than a depth field camera and the answer is yes.
MobileFusion should work on any phone and it not only doesn't need extra hardware it doesn't even need the help of a server for the number crunching, making this a true pocket 3D scanner that can capture 3D models out in the field.
Google is working on a handheld 3D scanner built into a phone (Project Tango), but it has am inbuilt depth camera. Intel is trying to create hardware that is cheap enough for a depth camera to be built into almost any device, but all of this might be a waste of effort if sufficiently good results can be achieved using just a video camera as found in almost any phone.
How does this work?
Indeed, how is it possible to extract 3D depth data from a 2D without a stereoscopic camera pair?
The answers is that, as the user moves the camera around the object being scanned, the software can extract the depth from the video stream. As the camera moves, different parts of the object appear to move by different amounts according to how far they are away. The analysis consists of two steps. First the changes in the image are used to infer the camara's pose, i.e. where it is pointing in relation to the object. Then this is used to extract depth information from the video stream and build a 3D surface representation. As the camera shifts its point of view, new 3D information is deduced and this is added to the model to extend it. Thus the 3D model is built up as the user scans the object and adds parts that weren't visible in the first scans.
The whole thing happens in an interactive way, allowing the user to scan some more to improve the model. Watch the video to see this in action:
It is not difficult to see having a 3D capture system in everyone's pocket could be useful. The research team suggests that it could be used to post 3D images of items for sale or to duplicate something using a 3D printer. Clearly it could also be used for robot vision or any number of similar systems, but its real value is in providing a 3D scanner for occasional use.
The really sad part is that while the research paper is to be published in October, and the research team are working on versions for Windows Phone, Android and iOS, they have no firm plans to make MobileFusion available as an app.
Why not?
---
AWS Lambda Adopts Java 21
27/11/2023
AWS Lambda functions can now use all the new and useful language features as well as performance improvements introduced in Java 21 as part of the Amazon Corretto JDK implementation.
---
Hydra Turns PostgreSQL Into A Column Store
13/11/2023
Hydra is an open-source extension that adds columnar tables to Postgres for efficient analytical reporting. Version 1.0 is generally available.
More News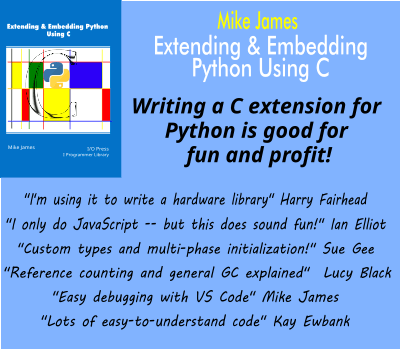 Comments
or email your comment to: comments@i-programmer.info
Last Updated ( Sunday, 30 August 2015 )