Arduino And More Comes To MoMA
Written by David Conrad
Sunday, 09 November 2014
Does an Arduino, even if we think it is cool, belong as a MoMA exhibit? Is there more art in technology than we think?
Here is an interesting question - did you ever buy an Arduino rather than some other hardware because it was a neat looking blue board? If not, perhaps you should reconsider, and perhaps even contemplate hanging it on the wall while you figure out how to use it. Because MoMA (Museum of Modern Art, New York) thinks it's up there with the Picasso's and Pollock's.
As well as the Arduino, four other computer-based masterpieces have also been added to the collection: Ototo, MaKey MaKey, the Colour Chaser and the DIY Gamer Kit. You might well not have heard of some of these before.
The Ototo is a musical instrument that works by sensing capacitive changes in anything you connect it to. It is an update on an old and well established electronic instrument - the Theramin. The design, which is in white with arty geometric shapes, owes a lot to the Arduino's style.
The MaKey MaKey is probably better known and it consists of a minimal PCB in Orange and White with a few Alligator clips. It connects to a PC via a USB port and looks like a standard keyboard or mouse. You can connect the input wires to any object and then use it as replacement key on the usual keyboard input. The typical example of having fun with MaKey MaKey is to set up a banana key piano.
Colour Chaser is a variation on a simple line following robot. The only real innovation is that this robot also reads the colors of lines that are drawn at right angles to the line being followed and turns these into sound. So basically what you get is a kinetic sound display - a colored drawing that can be played.
The Game Designer is a second Arduino at MoMA. It is a small nicely packaged kit that you can use to create a simple LED screen game. The real surprise is that for the default version you have to solder it together and use some nuts bolts and other pieces of hardware. If you're not so good a soldering then I doubt the end result will be gallery quality - nothing looks worse that blobs of solder and excess flux. It looks stylish in trendy orange and low saturation colors, but what is really important is that this is a "toy" that isn't afraid to ask the user to do something that could be difficult. It deserves an award, but probably not one from MoMA.
Finally we have the Arduino. Now here I am in complete agreement with MoMA. The blue PCB with white lettering and the overall chunkiness of the design makes the Arduino something you want to buy. The only odd part is that the Arduino that has been honored is the Diecimila, which isn't the best known model of Arduino - you can't currently buy it from the Arduino shop, for example. It is also arguably not as stylish as the Uno or even the soon to be available Zero.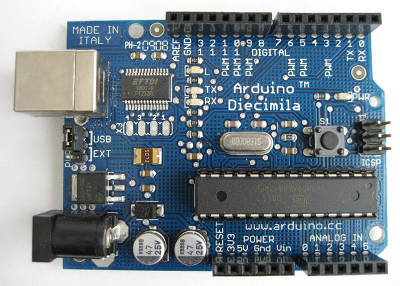 Ah well in art there is no pleasing everybody.
---
Developer Pay According To Stack Overflow
31/08/2021
We rely on Stack Overflow to answer our programming questions. Its annual survey also tells us a lot about who we are, what technologies we use and our working condistion - including our pay, which is [ ... ]
---
Python Tops Language Rankings - Again
01/09/2021
For the fifth year in a row Python tops the IEEE Spectrum Language Rankings. This exercise uses an interactive app that can be customized. So I set out to see what it takes to dislodge Python from its [ ... ]
More News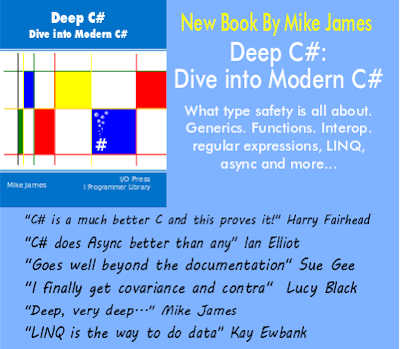 Comments
or email your comment to: comments@i-programmer.info
Last Updated ( Sunday, 09 November 2014 )