Registration Open For Code Jam 2017
Written by Sue Gee
Friday, 17 March 2017
Code Jam is Google's annual coding competition that challenges programmers to solve algorithmic puzzles. It comprises multiple online rounds and concludes in the World Finals, to be held this year at Google's office in Dublin, Ireland.
The online qualification round for Code Jam 2017 lasts for 27 hours from 23:00 hrs UTC on Friday April 7 until 2:00 UTC on Sunday April 9. Although you can register for the event until the end of that round, you can't enter the contest unless you have registered and a note in the Terms and Conditions states:
You are not registered for the Contest unless you receive a registration confirmation email from Google. If you think you registered for the Contest but did not receive a confirmation email, please email codejam@google.com.
Registration has already opened and it a case of completing a form. As well as the usual details of name and address it asks for a nickname that other contestants will see, the country or region you are representing, so that it's flag appears next to your nickname and where you heard about the event. If it was here please choose Other and type in "I Programmer website",
Another question asks Do you wish to be contacted about job opportunities at Google, now or in the future?. No is the default but I imagine lots of contestants change this to Yes.
Extra information - a valid postal address, a phone number and your T-shirt size - is required if you want to be eligible to receive a prize.
While many programmers participate in CodeJam just for the fun of solving algorithmic puzzles there is a substantial prize pool. The cash prizes for the Distributed version of the contest which tests skills in parallel programming, distributed coding and latency reduction have doubled since last year. Constestant can take part in, and win prizes in, both:
| | | |
| --- | --- | --- |
| | Code Jam (GCJ) | Distributed Code Jam (DCJ) |
| 1st Place | $15,000 | $10,000 |
| 2nd Place | $2,000 | $2,000 |
| 3rd Place | $1,000 | $1,000 |
| 4th - 26th | $100 | |
In addition the fastest solver of each Finals problem gets a small trophy with the name of that problem and the 1000 top scoring contestants from Code Jam Round 2 and the top 500 from Distributed Code Jam Round 1 are eligible to win Code Jam t-shirts. These make reference to the city where the onsite finals are held. Here is the 2016 design when the finals were in New York.
It will be interesting to see how Dublin, where this year's finals are to be held in August, influences the t-shirt motif.
Getting to Dublin is quite a way off. First you have - if you gain enough points in the initial qualification round, you can have up to three attempts to progress from Round 1 to Round 2. At this point you are also eligible to compete in DJC as well as GGC. Numbers are whittled down progressively so that 25 of the those who register, over 60,000 in 2016, go forward to the finals of GCJ and 20 to the finals of DJC. The only contestants who go straight to Dublin, irrespective of scores along the way are the defending champions, that is last year's winners.
To understand how tough this contest is, consider this information from its website:
One of the Cool Code Jam Facts is:
No contestant has ever achieved a perfect score in an onsite Google Code Jam (GCJ) or Distributed Code Jam (DCJ) Finals round. However, from 2011 to 2016, the winning GCJ scores have been nondecreasing, so it may be a matter of time! And let's not overlook ACRush's blowout win with 168 points in 2009, which was the largest score until Gennady.Korotkevich [who was also the Code Jam Champion in 2014 and 2015] surpassed it in 2016 with 170. (These scores are all out of a maximum of 200)
To get a better feel for Code Jam see the trailer for this year's event:
On the Code Jam site you can find all the past problems and try them for yourself. This is great preparation for the contest if you fancy having a go. Students and professionals are equally welcome but see the Terms and Conditions to discover the restrictions on eligibility.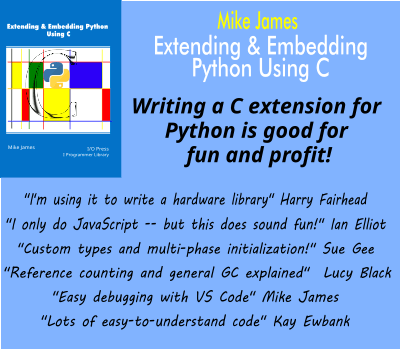 Comments
or email your comment to: comments@i-programmer.info
Last Updated ( Friday, 17 March 2017 )