Carnegie Mellon CyLab Challenge: Learn Hacking At School
Written by Nikos Vaggalis
Wednesday, 29 March 2017
picoCTF, the world's largest online hacking competition, is a computer security game for middle and high school students. Organised by CMU's CyLab, the third contest opens on March 31st and runs for two weeks.
It's no secret that there's a shortage of professionals with skills in computer security or, put another way, skills in computer hacking.The justification is simple; to be able to defend yourself you first have to be able to think like an attacker.
Awareness about cyber warfare on a national scale, on the latest trends in ransomware, IoT DDOS attacks, sophisticated phishing attempts and XSS exploitations is just the minimum requirement on the ever increasing check list of the security professional.
Classic brick and mortar institutions have played a big, and negative role, in supplying this type of expertise since there aren't many which include Computer Security in their undergraduate or graduate programs, forcing potential candidates to seek getting educated through other means, such as MOOCs or 'hack-me-to-learn' websites such as Hacksplaining.
The need has become so pressing however, that the idea of beginning computer hacking education in school to start building a pipeline of talent into the cyber workforce, is finding its way into the mainstream. We recently reported on a Cyber Shools programmer to deliver cyber security training to school pupils aged between 14 and 18 in the UK and now the idea has spread to the US.
Carnegie Mellon's CyLab is keen to get schools involved and what better way to go about it than introducing pupils to the idea of cybersecurity around a game?
That's the exact purpose of CyLab's picoCTF (Capture The Flag) contest - to teach participants:
"to reverse engineer, break, hack, decrypt or do anything necessary to solve a series of challenges that are centered around a unique storyline"
The scenario of the game is that of your friend having unexpectedly disappeared, with the only way of finding him being to learn and use computer security skills to uncover and decipher critical evidence behind his whereabouts. The question is:
"Can you find your friend before it's too late?"
CMU hopes that this contest will pave the way for students to enter relevant higher education, such as a computer security degree. As a role model consider Tim Becker, who as a high school student played in the very first picoCTF contest in 2013 and ended up as captain of Carnegie Mellon's student hacking team, having won the famous DefCon's Capture the Flag competition, three times
picoCtf 2017 begins on March 31st, and will last for two weeks. Anyone may register to play, but only U.S. students in grades 6-12 are eligible for the prizes which exceed $30,000 in total.
CyLab has open sourced the picoCTF platform so that it can be tweaked, modified, enhanced as well as run anywhere and anytime, as any interested parties can implement it locally and in their premises.
So if you're at school, even if not a US citizen, and look in expanding your horizons, by all means do take part. You just need critical thinking to get started.
More Information
Related Articles
UK Initiative To Increase Pool Of Cyber Security Professionals
UK College For Cyber Security To Open At Bletchley Park
To be informed about new articles on I Programmer, sign up for our weekly newsletter, subscribe to the RSS feed and follow us on Twitter, Facebook or Linkedin.
---
Apache Arrow Adds New View Data Types
27/11/2023
Apache Arrow 14 has been released with new view data types for columnar formats, and a wide range of other improvements.
---
The Pi 5 Breaks The Mold
29/11/2023
The Pi 5 is an exciting development bringing even more power for not much additional cost, but it also signals a bigger change in the Pi line-up, obscured by secretiveness.
More News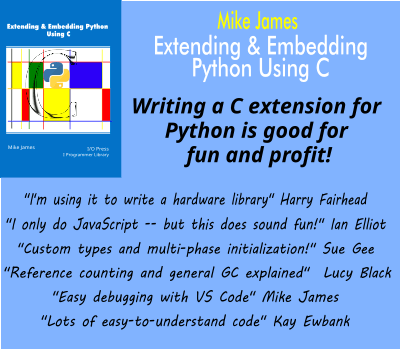 Comments
or email your comment to: comments@i-programmer.info
Last Updated ( Tuesday, 06 June 2017 )