Written by Sue Gee
Thursday, 01 November 2012
The DARPA Robotics Challenge is intended to push the boundaries of what robots can do. Even if you don't want to compete, you can try your own solution using the GFE simulator which is now available for download.
The idea behind the DARPA Robotics Challenge is to develop robotic technology for disaster response operations, looking to improve the performance of robots that operate in the rough terrain and austere conditions characteristic of disasters, and use vehicles and tools commonly available in populated areas.
Its primary goal is to develop ground robotic capabilities to execute complex tasks in dangerous, degraded, human-engineered environments. The program aims to advance the technologies of supervised autonomy, mounted mobility, dismounted mobility, dexterity, strength, and platform endurance.
There are four tracks to the competition which culminates in December 2014 in an event with a disaster-style scenario in which teams will compete for the final prize of $2,000,000.
In Tracks A and D teams develop both hardware and software while in Tracks B and C they develop control software for the Gazebo (GFE) Simulator to compete in a Virtual Disaster Response Challenge in June 2013 from which winning teams will be provided with GFE platforms and funding for continued work.
Teams from all tracks will compete in the first Disaster Response Challenge, based on an authentic disaster scenario, at the end of Phase 1 of the competition after which up to eight of the highest performing teams will move forward to Phase 2, lasting throughout 2014 to compete on a more difficult challenge.
Full details of the challenge, including the tasks to be performed and scoring structure for the challenges are outlined in a downloadable DARPA document.
Participants in Teams for Tracks A and B, the two DARPA-funded tracks, have already been chosen, but self-funding teams can register for Track C until February 2013 and for Track D until October 2013.
The GFE simulator, which is required for Track C and "desired" for Track D is now available. Based on the Gazebo software package developed by the Open Source Robotics Foundation (OSRF) is has the following features (not all implemented yet):
Models the three-dimensional environment
Allows developers to import kinematic, dynamic, and sensor models of a robot
Allows users to send commands (identical to those sent to a physical robot) over a network to and receive data (similar to that received from a physical robot) from the simulated robot
Uses physics-based models of inertia, actuation, contact, and environment dynamics to simulate the robot's motion
Runs in real-time on the "cloud"
For Track C of the challenge, cloud computing resources will be funded by DARPA.
For the Phase 1 competition in December 2013, robots will compete in performing disaster response operations such as this proposed sequence:
Drive a utility vehicle at the site
Travel dismounted across rubble
Remove debris blocking an entryway
Open a door and enter a building
Climb an industrial ladder and traverse an industrial walkway
Use a power tool to break through a barrier
Locate and close a valve near a leaking pipe
Attach a connector such as a wire harness or fire hose
For Phase Two of the challenge, the selected teams from Tracks B and C will be supplied with GFE robots, being developed by Boston Dynamics. Thje scenario for the final challenge in December 2014 will be unveiled at the 2013 DARPA Robotics Challenge.
---
BitLocker Defeated Using Logic Analyser
30/08/2023
Security is hard, very hard, in fact so hard that I really don't think a device can be secure if you have physical access to it. To prove the point news that Bitlocker can be bypassed if you have a ch [ ... ]
---
ChatGPT And Excel Another Coding Threat?
06/09/2023
We have been considering the role of coding copilots in helping skilled programmers create code, but what happens when large language models attempt to create a spreadsheet? Is this just another way t [ ... ]
More News
Summer SALE Kindle 9.99 Paperback $10 off!!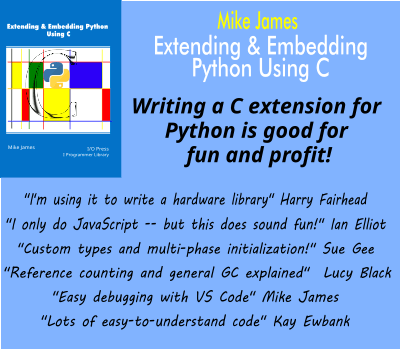 Comments
or email your comment to: comments@i-programmer.info
Last Updated ( Tuesday, 05 April 2022 )