Microsoft Student Contests Emphasize Azure
Written by Sue Gee
Saturday, 12 November 2016
Microsoft has increased the prize money for the 2017 Imagine cup and introduced an additional stipulation, Azure is required for all projects. Microsoft is also running a Hello Cloud contest for building cloud development skills.
The Imagine Cup, Microsoft's flagship contest for teams of students from across the globe, is celebrating its 15th anniversary and Microsoft has:
decided to up the ante and double the top prize to $100,000 for the team that is crowned the next Imagine Cup Champion.
The explanation for this hike in prize money is that:
Student commitment to Imagine Cup has been incredibly inspiring since the competition's inception, and we felt strongly that their enthusiasm should be met with equal commitment on our [Microsoft's] part.
The other significant changes are:
First, as cloud technologies become more and more pervasive, we feel it's paramount that Imagine Cup help student developers prepare for their futures by building skills using today's premier cloud platforms. To that end, we highly encourage all Imagine Cup projects to showcase one or more Microsoft Azure services within their solutions.
Also, we're changing the way we judge projects. For the 2017 Imagine Cup competition, we're placing greater emphasis on each project's underlying technology. What that means is that Imagine Cup will be on the lookout for deep technology integration in fully formed apps, services and games with the potential to be viable in the commercial marketplace.
Finally, we've decided to forego categories in favor of opening the competition up to apps and solutions that might not have neatly fit into one of those categories in past years . . . in other words, all big ideas are welcome in Imagine Cup.
Replying to a question about the requirement to use Azure, Pablo Veramendi, Microsoft Imagine Cup Competition Manager confirmed:
Azure is required for all Imagine Cup projects including game projects. Almost all of our games World Finalists in the past have used Azure for savegame data as well as leaderboards. I'm sure there are much more innovative ways of using Azure for games projects as well!
Students who want to get into cloud computing will find an additional incentive with Microsoft's 2017 Hello Cloud Challenge. From now until June 2017, they have a chance each month to win $1,000 by creating and deploying a web app to the cloud using Microsoft Azure, which is free to students.
This contest is a Sweepstake with one entry in the monthly draw for each completed activity. One winner will be chosen each month and sweepstakes entry tickets that are not chosen go forward to the next draw, There are 10 monthly prizes, the first of which has already been awarded.
The contest is open to students least 16 years of age as of July 31 2016 and are actively enrolled as a student (including home schools) at any time between 1 January 2016 and 31 May 2017 and not resident in Cuba, Iran, North Korea, Sudan, or Syria
To participate:
Sign up for Microsoft Azure
Complete one or more activities following a step-by-step guide
Submit your entry by the last of Wednesday of each month
---
Advances In Confidential Computing
07/03/2023
Edgeless Systems, a company that aims to turn the public cloud into the safest place for sensitive data, is hosting the annual online Open Confidential Computing Conference (OC3) where CTOs [ ... ]
---
Google Introduces Service Weaver Framework
14/03/2023
Google has introduced Service Weaver, an open source framework for building and deploying distributed applications. Service Weaver allows you to write your application as a modular monolith and deploy [ ... ]
More News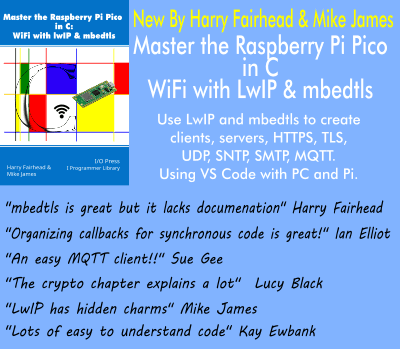 Comments
or email your comment to: comments@i-programmer.info
Last Updated ( Saturday, 12 November 2016 )