Get Ready For Code Jam 2016
Written by Sue Gee
Friday, 25 March 2016
Google's Code Jam, now in its 13th Year, is about to kick off. For the second year it includes Distributed Code Jam. The online qualification round for both takes place on April 8th - 10th and you need to register before it starts.
Code Jam tests you ability to solve algorithmic puzzles. To discover what you'll be letting yourself in for, see the practice problems from past contests. The Distributed version of the contest, introduced for the first time last year, tests your distributed coding and latency reduction abilities and this year its top prize has increased to $5,000. You can take part in, and win prizes in, both:
| | | |
| --- | --- | --- |
| Prizes for | Code Jam | Distributed Code Jam |
| 1st Place | $15,000 | $5,000 |
| 2nd Place | $2,000 | $1,000 |
| 3rd Place | $1,000 | $500 |
| 4th - 26th | $100 | |
The 1000 top scoring contestants from Code Jam Round 2 and the top 500 from Distributed Code Jam Round 1 are eligible to win Code Jam t-shirts
The starting point for both contest is the Online Qualification Round which lasts for 27 hours from 23:00 UTC on Friday, April 8.
To get to the Code Jam Onsite finals, held at the Google office in New York on August 5, you have to achieve a minimum number of points in the qualification round and progress through three online knockout rounds which whittle down the numbers to 1000 after Round 1, for which you can have up to three attempts, to 500 after Round 2 and to 25 after Round 3.
Last year's Code Jam Champion (Gennady.Korotkevich) advances automatically to the onsite finals which explains why there are 26 places.
To get a place in Distributed Code Jam final, which now has 15 places, you first need to advance to Code Jam Round 2, which also qualifies you for Distributed Code Jam Online Round 1. This year there's a second online round for the top 500 contestants from first one and the finals take place on August 6 at Google New York and Distributed Code Jam Champion (bmerry) will be included in the line up to defend his title.
Registration is the first step for either contest. For this you need a Google account and to supply some additional details. Among the optional information requested is the language you prefer to code in (C++ is the language that dominates the final round) and how your heard about the event. Do feel free to mention this article!

Another question on the form, which might suggest a reason for taking part is this one:
Code Jam is a popular contest. Last year over 23,000 attempted the Qualification round with over half gaining sufficient points to progress to the next online round. However, only 348 had a perfect score which is an indication of how tough it was. There were 485 perfect scores among the Round 1 contestants but only 10 (i.e. 1%) at Round 2.
---
Intel Releases Quantum SDK
06/03/2023
Intel has released a Quantum Software Development Kit (SDK) that is a simulation of a full quantum computer. The SDK can also interface with Intel's quantum hardware, including the Horse Ridge [ ... ]
---
Curl 8 Is Here On Curl's 25th Birthday
20/03/2023
To mark 25 years since it was first released on March 20, 1998 curl 8.0.0 has shipped today, something that its originator and lead maintainer Daniel Stenberg, aka Badger, had said would never ha [ ... ]
More News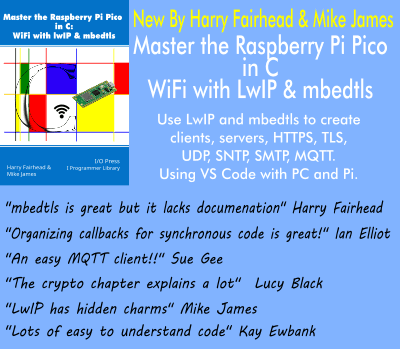 Comments
or email your comment to: comments@i-programmer.info
Last Updated ( Friday, 17 March 2017 )