Amazon Invests In Conversational AI
Written by Lucy Black
Thursday, 30 August 2018
Amazon continues to put its money where its mouth, or rather its voice, is. It has recently announced an expansion of the Amazon Alexa Fellowship which awards funding to postgraduate students and to university entrepreneurship centers to promote and advance conversational AI and voice-based technology.
Amazon had a head start in the smart speaker market and continues to be very keen to ensure that the Alexa phenomenon goes beyond playing you your chosen music and delivering reminders and flash briefings.
The latest sales data suggest that Alexa is now facing competition from Google. Even so, having 41% of global smart speaker shipments in Q2 2018, while a notable drop-off from the 76% share it commanded last year, still puts it in pole position.
The Alexa prize for Conversational AI, an annual competition for University students, has $3.5 million dollars on the table for the 2018 competition by way of prizes and funding for 10 sponsored team. This is just part of Amazon's strategy to involve universities and the Alexa Fellowship is another ongoing commitment which is intended to:
inspire and enable the next generation of curious minds to invent the next big thing in conversational AI.
Referring to the Alexa Graduate Fellowship, Amazon explains
It's day 1 for voice and we're just scratching the surface of how voice interfaces will change how we interact with technology. Realizing this potential requires solving many complex natural language and speech science problems. When we started working on Alexa, much of this technology didn't exist. Collaborating with universities continues to be essential to advance the state-of-the-art of conversational AI.
Amazon doesn't specify the value of the Graduate Fellowship as it can vary between institutions, but they are intended to fully cover tuition and stipend for Graduate Fellows and provide a variety of Alexa devices, AWS credits and access to an Alexa AI mentor.
Four universities were included in the 2017-2018 program and for 2018-2019 there are ten in the UK, Canada and India as well as in the United States:
Carnegie Mellon University
International Institute of Information Technology, Hyderabad, India
Johns Hopkins University
MIT App Inventor
University of Cambridge, United Kingdom
University of Sheffield, United Kingdom
University of Southern California
University of Texas at Austin
University of Washington
University of Waterloo, Canada
You can find details of the Alexa Fellows and the courses that they and Faculty Advisers are teaching to undergraduates and graduate students on the Alexa Graduate Fellowship page.
This year Amazon has introduced the Alexa Innovation Fellowship which is awarded to select faculty members at leading universities whose primary focus is on teaching and advising students interested in technology entrepreneurship. Ten universities are in receipt of funds in the inaugural round and details of how these will be used and by whom can be found on the Alexa Fellowship Innovation page. All the universities in this case are in the US:
Arizona State University
California State University
Carnegie Mellon University
Dartmouth College
Emerson College
Texas A&M University
University of California
University of Illinois
University of Michigan
University of Southern California
The funds for all trhe Alexa Fellowships come from the $200 Million Alexa Fund which, when it was first announced, had up to $100 Million for startups to established brands, with an innovative idea for using voice technology. Currently it has nine startups in its accelerator and in October they will showcase their progress at the end of the initial program.
What the startups and the universities have in common is engaging in research at the cutting edge of voice technology and the use of AI in combination with voice. Announcing the expanded Alexa Fellowhip on the Amazon develper blog, Kevin Crews writes:
Voice is the most natural, convenient interface and we believe it can change the way humans interact with technology. To achieve this reality, we need to solve many hard conversational AI challenges, ranging from automatic speech recognition to natural language understanding to text-to-speech. We must also help entrepreneurs build voice interfaces into their technologies.
More Information
Alexa Fund Invests in Student Scientists and Entrepreneurs with Expanded Alexa Fellowship
Related Articles
Alexa Prize For Conversational AI
Alexa In-Skill Purchasing Goes Live
Amazon Starting To Monetize Alexa Skills
Amazon Opens Up Alexa To Developers and Third Parties
Amazon Expands Alexa Skills Rewards Program
Alexa For Business - The Big Shake Up
Amazon Alexa Extending Its Influence
To be informed about new articles on I Programmer, sign up for our weekly newsletter, subscribe to the RSS feed and follow us on Twitter, Facebook or Linkedin.
---
Othello Solved - It's A Draw!
10/11/2023
The board game Othello, also known as Reversi as it played by reversing the colors of black and white disks, has been solved using alpha-beta pruning. Given "perfect play", that is a situation in [ ... ]
---
Microsoft Launches SharePoint Embedded
30/11/2023
Microsoft has launched SharePoint Embedded, a new API-only cloud-based file and document management system that can be used by app developers to make use of the Microsoft 365 file and document storage [ ... ]
More News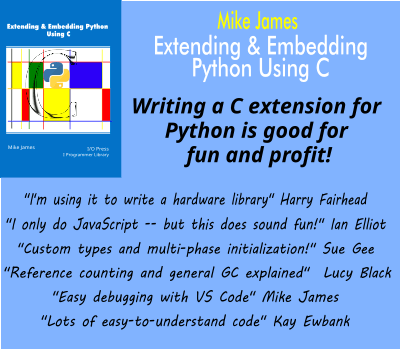 Comments
or email your comment to: comments@i-programmer.info
Last Updated ( Thursday, 30 August 2018 )