Redis Labs Changes Open Source License
Written by Kay Ewbank
Friday, 01 March 2019
Redis Labs has changed the way it licenses its Redis Modules, adding to the list of companies attempting to find ways to stop commercial organizations taking their products, rebranding them and selling them as services without contributing to the original creators.
Redis made the announcement along with details of new funding of $60 million. Redis is best known for its open source advanced key-value store where the keys can contain strings, hashes, lists, sets and sorted sets. The news of the Redis license reworking follows similar announcements by other open source companies including MongoDB and Confluent.
The idea of the new license terms is that they make it harder for commercial companies to do a 'rebrand and sell on' operation. One of the main targets for the complaints of this behavior is Amazon Web Services, who supply a rebranded Redis as AWS Elasticache. AWS was also the target when MongoDB changed its license terms, though the response to that was for Amazon to drop MongoDB in favor of its own DocumentDB software.
Writing about the change to its license, the Redis Labs team said:
"Some cloud providers have repeatedly taken advantage of successful opensource projects, without significant contributions to their communities. They repackage software that was not developed by them into competitive, proprietary service offerings and use their business leverage to reap substantial revenues from these open source projects."
What Redis Labs has done to combat this is to introduce the Redis Source Available License. This doesn't apply to all Redis Modules. For most, users can access the code, modify it and integrate it into their applications - so long as the application in question isn't a database, caching engine, stream processing engine, search engine, or indexing engine.
The problem is, of course, that an open source license isn't supposed to have any limitations, and even though Redis says that the new agreement is similar to other permissive open source licenses, and won't really affect developers who use the company's modules, it's being seen as breaking the spirit of open source.
This isn't the first attempt by Redis to gain control of the way its software is used. Last August the company changed the license of Redis Modules from AGPL to Apache2 modified with Commons Clause. The Commons Clause can be added as a commercial restriction on top of an open source license to transition an existing open source project to a source availability licensing scheme, which means that while the source can be viewed, and in some cases modified, it is no longer fully open source. The restriction it imposes is that it denies the right to sell the software.
The change away from Commons Clause is, according to Redis, being made for a number of reasons, including the fact that the Common Clause's language included the term "substantial" as a definition for what is and what isn't allowed, and there being a lack of clarity around the meaning of this term. The Redis team hopes the new license will prove clearer and more popular - watch this space.
More Information
Redis Source Available License (RSAL)
Related Articles
The Commons Clause - For Good or Bad
Red Hat Drops MongoDB Over License
Redis - Open Source from Microsoft
To be informed about new articles on I Programmer, sign up for our weekly newsletter, subscribe to the RSS feed and follow us on Twitter, Facebook or Linkedin.
---
Liberica Joins The Java CRaC Train
04/12/2023
CRaC is a novel technique that makes the JVM faster to start.
Liberica's JDK build has just added support for it. Here are the details.
---
Microsoft Announces New Tools at Ignite
22/11/2023
Microsoft announced a range of new features for its tools at its annual Ignite conference, with new ways to customize Microsoft 365 and extra AI facilities for Azure.
More News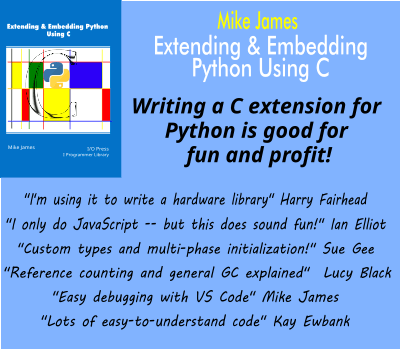 Comments
or email your comment to: comments@i-programmer.info