Eclipse Releases Jakarta EE 8 Spec
Written by Kay Ewbank
Monday, 16 September 2019
The Eclipse Foundation has released the Jakarta EE 8 Full Platform and Web Profile specifications and related Technology Compatibility Kits. Eclipse says this release provides a new baseline for the evolution and innovation of enterprise Java technologies under an open, vendor-neutral, community-driven process.
The move from Java EE to Jakarta EE has happened because while Oracle handed over the open source version of Java to the Eclipse Foundation, it kept the names 'Java' and 'javax' and refused permission for their use.
Oracle's refusal irritated many long term Java users because Oracle only acquired Java when it took over Sun Microsystems, who originally developed Java 2 Enterprise Edition back in 1999. Sun (and then Oracle) ran enterprise Java using the Java Community Process (JCP), but Oracle said in 2018 that it was handing over Java EE and the JCP to the Eclipse Foundation. Later clarification revealed that Oracle was keeping the name Java.
Mike Milinkovich, executive director of the Eclipse Foundation said this release is extremely significant:
"The finalization of the Jakarta EE 8 specifications means that the transition of Java EE to our new open, vendor-neutral, and community-based process has been completed, and paves the way for an entirely new era in Java innovation for enterprise and cloud workloads."
Alongside the release of the Jakarta EE 8 specifications, certified Eclipse GlassFish 5.1 has been certified as an open source compatible implementation of the Jakarta EE 8 Platform, and has been fully tested under the open source licensed Jakarta EE 8 Technology Compatibility Kits (TCKs) for the Full Platform and Web Profiles. IBM's Open Liberty has also fully certified as a compatible implementation of the Jakarta EE 8 profiles. All of the vendors in the Jakarta EE Working Group intend to certify their Java EE 8 compatible implementations as Jakarta EE 8 compatible.
The move away from Oracle will make future development of Jakarta more collaborative; Oracle was until now the specification lead for most of the specifications that make up Java EE and had special intellectual property rights. From now on, the fact the TCKs are open source should lead to more innovation, according to Milinkovich. It is expected that Jakarta EE will still reference Long Term Support (LTS) releases of Java SE.
More Information
Related Articles
Eclipse Renames Java EE Specifications to Jakarta EE
Amazon Releases Corretto - OpenJDK Distribution
Oracle Says Drop Nashorn From JDKs
JavaFX Will Be Removed From JDK
Oracle Holds On To Java EE Brand
To be informed about new articles on I Programmer, sign up for our weekly newsletter, subscribe to the RSS feed and follow us on Twitter, Facebook or Linkedin.
---
Lightbend Launches Distributed Cluster
16/05/2023
Lightbend, the company behind Akka, has launched Akka Distributed Cluster. Lightbend produces cloud-native microservices frameworks while Akka Cluster allows for building distributed applications.
---
Julia 1.9 Adds Native Code Caching
23/05/2023
Julia 1.9 has been released with improvements including caching for native code, heap snapshot support, and improved sorting.
More News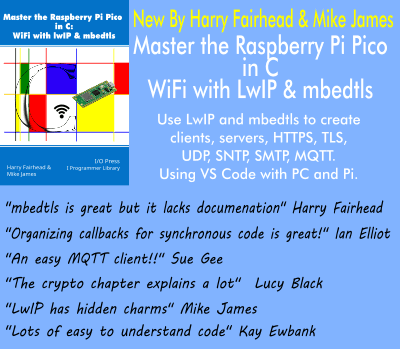 Comments
or email your comment to: comments@i-programmer.info