Top 5 Marketing Tools to Promote Your App
Written by Limor Leah Wainstein
Thursday, 22 February 2018
For creating a successful application, it isn't enough to merely code something useful and test it to make sure it works under a variety of conditions. You must also have a decent understanding of online marketing to get as many people as possible to download your app once it becomes available in the various app stores.
It would be a shame for your talent to go to waste on creating an amazing app that people don't know about.
Online marketing doesn't have to be this complex new area requiring extensive study for programmers who'd much rather spend their time coding, testing, and updating apps. Applying a few best practices for online marketing and leveraging some popular marketing tools can go a long way towards promoting any app successfully without needing to be a marketing guru.
Let's now take a look at some useful marketing tools you can use, and some tips relevant to the modern online marketing landscape that can give you the basics needed to promote that app.
Google's Admob is a mobile app monetization and in-app advertisement platform that allows you to easily promote your new app from within other apps. The way this tool works is that you set up a PPC ad campaign in which you pay AdMob a small fee each time someone clicks your ad. The ads are displayed while people are using similar apps. For example, if your app is a smartphone game then the ad you create will appear to users while they are playing other games on their phones.
The value of using AdMob is that you can get your application in more users' hands, with the expectancy that your effective in-app ad campaigns will drive some downloads. If the app is a good one, some users will hopefully share the app with friends, driving even more downloads, and pushing you up the rankings in the various app stores. A higher rank leads to a snowball effect in which even more people download your app.
No, not the Swedish pop band from the 1970s: Abba is a tool that helps you conduct A/B testing, which forms a vital role in any marketing effort. A/B testing simply means serving two versions of something to see which one performs better.
From a marketing perspective, you can test different versions of everything from button colors for in-app purchases to different versions of the user interface, etc. Abba is self-hosted and it's powered by JavaScript. Using such a framework drives data-driven A/B tests, which helps to refine and optimize an app based on real user data and analytics.
Effective internet marketing encompasses reaching out to the right people. After all, the right connections can help to spread the word about an application extremely effectively across target user markets and get it in front of many people. However, finding valuable contact details of relevant people or companies who can help with this aspect of marketing can be a real drag.
This is where Lusha comes in. Lusha is a lead enrichment tool that can help find personal phone numbers and email addresses from social profiles. Lusha also integrates with CRM tools and databases, letting you easily build up a list of people you can contact to help promote your app. Lusha could also be used to find details of people who can collaborate with you on the development of an application.
Another important aspect of performing effective internet marketing for an application is the process of researching market data. App Annie provides several important insights about app markets such as information on downloads, revenue, ratings, usage (MAU/DAU), and search terms.
By using App Annie, developers can come to more informed decisions on how best to spend their marketing budgets and optimize their marketing strategies. You can even avail of features such as usage intelligence, which provides details on an app's average revenue per user.
AppLingua is an app localization service for iOS, OSX & Android apps. When you develop a useful application that people download frequently, there'll often be demand for that map which stretches to new markets, such as other countries in which English is not the native language.
In order to cater to users all over the planet, there's a need to translate and localize an app for users in other countries. This is exactly what AppLingua does, and such a service can prove extremely useful if you want to increase your reach and expand your app's potential to encompass other countries.
Closing Thoughts
While the tools mentioned above offer valuable assistance for developers who need to market their apps, it's still important to incorporate some tips and best practices.
Some tips include:
Submit your app to multiple stores to expand reach; not just the obvious ones. Consider the likes of Amazon, Mobogenie, and Getjar.

Start a website for your application, regardless of whether you are an individual developer working alone or part of a team.

Perhaps invest in some paid social media ad campaigns on Facebook and Twitter.

Create buzz by posting a press release or hosting an app launch party to which you invite prominent tech bloggers.
Promoting an app doesn't have to be rocket science, however, it does require some investment of time to get it right. The marketing tools and tips outlined here can give you a good starting point, but you only really learn by doing. The key is not to avoid marketing because any form of effort is likely to improve your app's reach better than uploading the app and hoping people download it.
Related Articles
App Insight From Vision Mobile - Infographic
Revenue Models for Mobile Developers
To be informed about new articles on I Programmer, sign up for our weekly newsletter, subscribe to the RSS feed and follow us on Twitter, Facebook or Linkedin.
---
AWS Lambda Adopts Java 21
27/11/2023
AWS Lambda functions can now use all the new and useful language features as well as performance improvements introduced in Java 21 as part of the Amazon Corretto JDK implementation.
---
GameMaker Free For Non-Commercial Use
30/11/2023
GameMaker, for creating 2D platform games and now part of the Opera family, has made a change to its prices and terms and it is good news. GameMaker is now free for non-commercial purposes on all [ ... ]
More News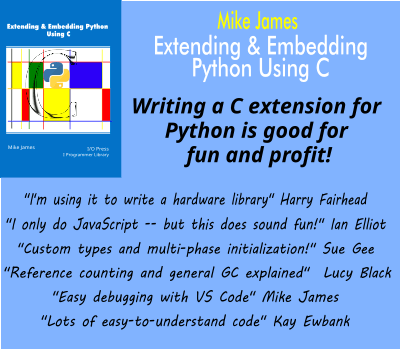 Comments
or email your comment to: comments@i-programmer.info
Last Updated ( Friday, 23 February 2018 )