Chrome Extensions - A Tale of Extremes
Written by Janet Swift
Thursday, 15 August 2019
Newly launched Extension Monitor has explored the metrics of the Chrome Web Store and came up with some staggering statistics.
Before looking at the results of its analysis of the Chrome Web Store, what is Extension Monitor? It is a new subscription service which offers to help IT and Security teams track browser extension installations and detect those that put sensitive data at risk. The problem according to its promotional literature is this:
Browser extensions are leaking private data about your organization. Many request an excessive amount of data from users and resell it. Some even track every URL your users visit.
For consumers, this kind of visibility into internet usage is a major violation of privacy. But in enterprise, it's much worse. URLs collected from extensions can expose:
Your product and design roadmap
Your sales targets
Details about your internal infrastructure
Credentials and tokens
Business metrics (e.g. number of customers)
These are sold by "market research" firms to … anyone.
The bottom line is that any employee who uses a browser is likely to be leaking critical business data that can be used for competitive corporate espionage, infiltration by hackers, or other hostile exploitation.
The statistics have been provided to indicate the scale of the problem faced by companies - but they are also interesting from the point of view of the developer. At the moment Extension Monitor only supports Chrome, which of course is by far the most popular browser and the one with the most extensions.
It is almost nine years since Sundar Pichai previewed the Chrome Web Store at Google I/O 2010 and it turned into the success he predicted for Developers who wanted to monetize apps. Or did it?
According to Extension Monitor's count this month the number of Chrome extensions is 188,620 and the lower bound of installs is 1,230,081,087 (1.2B). The total number is probably much higher but Google stops counting once an app reaches 10 million users. There are currently 13 such apps, all of which are free, including Skype, Pinterest Save ButtonGoogle Translate, Grammerly for Chrome, Adblocker Plus and AdBlock.
(click in graph to enlarge)
This graph - which isn't evenly spaced along the x-axis, reveals there are 168 extensions with more than 1 million but less than 10million users.
But it is the other end of the scale that should cause concern. To quote from the blog post:
On the other extreme, we find 19,379 extensions with 0 installs. That's a tad bit over 10% of all extensions. 25,540 have one user (another 13.5%). 50% have fewer than 16 installs.
That's seems lile the tip of the iceberg in terms of depressing results but more most developers the statistic that is perhaps worse is that ~87% of extensions have fewer than 1,000 installs. Looking at the histogram shows the counts for extensions with between 10 and 1000 installs and fewer than 1k installs, they are concentrated at the low end:
In this chart the 10-20 bin numbers 15460 and summing the contents of the first 9 bins to reach 100 users gives a total of 46887. So the proportion of apps with less than 100 installs is well over 80%. This is pretty bleak for anyone developing Chrome Extensions.
As only 8.9% of Chrome extensions are paid, representing only 2.6% of installs, the situation is even bleaker for the developer wanting revenue. The bottom line is that 5,885 of the 16,718 paid extensions (~35%) don't have any users at all.
More Information
Breaking Down the Chrome Web Store
Related Articles
Chrome Web store - Another Way to Sell Widgets
Google Changes API Making Chrome Adblocking Harder
To be informed about new articles on I Programmer, sign up for our weekly newsletter, subscribe to the RSS feed and follow us on Twitter, Facebook or Linkedin.
---
Visual Studio Code Adds More Audio Cues
07/11/2023
Visual Studio Code has been updated with the addition of more audio cues, and improvements to the Python extension.
---
Chatbots Hallucinate - Word Of The Year
25/11/2023
The propensity of AI-powered chatbots to provide misinformation is referred to as "hallucinating" and is something that has come to popular attention - to such an extent that the verb "hallucinate" ha [ ... ]
More News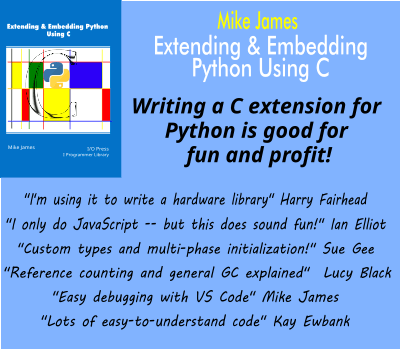 Comments
or email your comment to: comments@i-programmer.info
Last Updated ( Thursday, 15 August 2019 )