Written by Sue Gee
Friday, 08 November 2019
W3C, the World Wide Web Consortium, the international standards organization founded by Tim Berners Lee is inviting tenders to re-design its website. So how do you come up with a web re-design for the body that is responsible for the web's own protocols and guidelines?
If you drop in on w3.org today you'll find the news that:
W3C is accepting proposals from outside vendors to redesign the existing W3C website.
Somehow this struck us as being somewhat bizarre. Surely, along the lines of the "who shaves the barber" paradox, W3C should need no outside intervention to keep its website in order?
While W3C lacks the in-house capability to redesign its website it does have very clear ideas about what it requires and the request for proposals announcement W3C Website redesign, phase 1 RFP posted by Coralie Mercier, Head of W3C Marketing and Communications and the person who will manage the project, states:
We believe that by implementing current web best practices and technologies, revising the information architecture, creating a content strategy and revamping the visual design, we can provide our audiences with the best information in a more user-friendly fashion, motivate participation in the organization, and communicate the nature and impact of the W3C more effectively.
By way of background she explains that the existing website was last redesigned in 2008, at which point it adopted a responsive layout, a revised architecture and a custom CMS commenting:
Now over 10 years old, the website is showing its age and we have determined that it is not as effective in supporting the W3C's mission and goals as it could be.
More details of what is required and the timescale is outlined in an online document entitled W3C Website redesign RFP. This lists the shortcomings of the existing website as:
Is hard to navigate
Is out-dated in look and not consistently responsive
Has too much content that is unsorted
Lacks a cohesive look
The document reveals that after conducting research in 2013, W3C explored doing a redesign in 2014 but "that project was not fulfilled".
The current project looks like a serious and well-thought out attempt to:
Create a long-lasting partnership with a web design agency to continue to work with us as our needs and organization evolve.
The first phase of the project is limited to the most corporate of its public-facing pages including the Home page, the primary navigation targets leading from it - Standards/Participate/Membership/About - and also the W3C blog and various subsidiary and homepages and landing pages.
Not only are the objectives well defined, so are the envisaged benefits to different sectors of the website's audience. In addition the time scale seems adequate to achieve them. Bids are due in by December 13, 2019, W3C expects to award the project on January 10, 2020 and the new site is expected to launch in December 2020.
So if you want to design the new look of the web's own website here is your golden opportunity.
---
GitHub Enterprise Adds Centralized User Accounts
11/10/2021
GitHub has released a new version of GitHub Enterprise, along with the ability to use centralized user account management. The latest server adds features to improve developer experience and improve s [ ... ]
---
Keep Track Of Java Features with JEP Search
20/09/2021
Here we have a very practical resource for sorting, searching and filtering Java JEPs. But before we get to the details, what exactly is a JEP and why should we care?
More News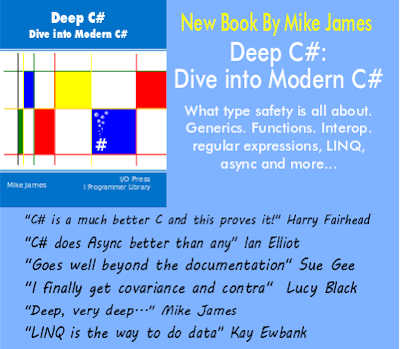 Comments
or email your comment to: comments@i-programmer.info
Last Updated ( Friday, 08 November 2019 )