Social Game Players Sue Google
Written by Lucy Black
Wednesday, 08 February 2012
Many groups of users have been angry with Google over its axing of projects, tools and resources but one group is so incensed about the closure of the SuperPoke Pets website that it has initiated a class action asserting "fraud in the inducement and unjust enrichment".
SuperPoke Pets (SPP) is an online game in which users adopt, name and care for a virtual pet; not only do they interact with their pets, and with other pet owners, they can purchase "gold" in order to dress pets in outfits and customize the pet's environment.
The game originated as a social networking app and was launched on Facebook, MySpace, and Hi5.
Soon afterwards it was acquired by Slide and new features, including the ability to buy virtual gold bars with real money were added by the time it launched on its own website in December 2008. SPP transferred to Google when it acquired Slide in 2011 in preparation for Google's entry into the social networking/social gaming space.
At first things went well, with the Slide team, headed by Max Levchin who had co-founded PayPal before founding Slide, able to act as an independent business unit within Google. However, within six month Slide, and SuperPoke Pets became one of the casualties of the 2011 clearout exercise. Max Levchin left Google and SuperPets! Poke will close on March 6.
The class action complaint, entitled Christalee Abreu V Slide Inc. and Google Inc, has not been settled out of court and has now been transferred to federal court in San Jose. California for trial by jury.
Although the lead plaintiff,Christalee Abreu, says she spent more than a thousand dollars on virtual gold, the class action represents thousands of people across the who purchased gold and/or subscribed to a $4.95/month VIP subscription with the total "amount in controversy" exceeding $5,000,000 - a sum that is credible given that there were at least 7,000,000 users of the SPP site just before Slide sold out to Google.
Apart from being upset about lost money, and having been misled about how long the game would continue, SPP users are sad and angry about the loss of a valued community and the social aspects of a game that appealed to children as well as adults and was accessible to and enjoyed by handicapped users.
Again it raises the question of why Google needs to pull the plug on projects that no longer suit its portfolio. Why couldn't it work harder at finding a way for them to survive.
In the case of SPP Google has provided a Snapshot tool to download items from users' Scrapbooks and SPP Lite for pet owners to be able to continue to interact with their pets and habitats on their own computers - but many people are complaining about problems with this software.
For developers contemplating monetizing their social games, the class action is worth following as what happens in the case of Christalee Abreu V Slide Inc. and Google Inc may set the guidelines for future virtual currencies.
More Information
SPP Lite and Snapshot Download Info
Related Articles
Google continues its mass clearout
App Inventor Code Released - But Still No Service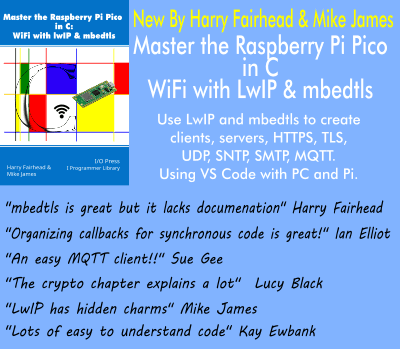 Comments
or email your comment to: comments@i-programmer.info
To be informed about new articles on I Programmer, subscribe to the RSS feed, follow us on Google+, Twitter, Linkedin or Facebook or sign up for our weekly newsletter.
---
Master Python
25/05/2021
If you want to learn Python you have plenty of options. Joining a MOOC, an online course where you work at you own pace, is a great choice but the cost could quickly mount up. This is where Coursera P [ ... ]
---
Google Launches Indie Games Accelerator
04/06/2021
Google has opened submissions for two annual developer programs - the Indie Games Accelerator and the Indie Games Festival. These programs are designed to help small games studios grow on Google [ ... ]
More News
Last Updated ( Wednesday, 08 February 2012 )