MatchStick Firefox OS Streaming Device To Refund Backers
Written by Ian Elliot
Tuesday, 04 August 2015
The MatchStick HDMI stick was a really successful KickStarter with lots of enthusiastic backers. Now, after a short delay, the project is to refund all of the pledged money and all because DRM is too hard.
You can look at this news as just another failed KickStarter, but there are a lot of unanswered questions and things that are difficult to explain.
The idea was to create a fully open source streaming dongle to rival closed source devices like Google's ChromeCast and Amazon's FireStick. The hardware was more or less fully developed and you could download plans and parts lists. The software was to be Firefox OS, a Linux-based, browser-derived, operating system that seemed to have everything a streaming device needed by way of presentation, UI and media support. Basically, if you could view it using Firefox then you could view it on MatchStick.
Not only was MatchStick an interesting open source streaming device, it was one of the few devices to run Firefox OS. Having another potentially very popular platform on which to run Firefox OS apps was an attractive option. To get the ball rolling, the KickStarter offered a development device at the end of 2014 and these shipped to eager programmers including our own Harry Fairhead - who reports that it worked nicely. But he for one has no idea what to do with it now.
Initially, the consumer version of the device was delayed in May and now it has been cancelled, with a promise that all of the money paid via the Kickstarter will be returned:
"After struggling with the DRM development based on Firefox OS for most of this year, we realize continued development of DRM, though showing early signs of promise, will be a long and difficult road. We have come to the conclusion that we will not be able to reliably predict the completion date of the DRM development without significantly more research, development and integration.
We feel the only responsible thing to do now is to refund 100% of the pledge money to our backers. You have been very patient with us, and we feel announcing another major delay in the Matchstick delivery would not be fair to our backers. We apologize for not being able to update you sooner. "
Now this seems reasonable on the surface and even commendable - so many KickStarter projects go under taking the money with them - but it also raises some questions.
The first is how come they still have all of the pledged money so late on in the development process?
This has lead some to speculate that something strange is going on and that a third party has put up the cash either to kill the project or to take it in another direction. Such conspiracy theories are fun, but usually not helpful.
The money is promised to be repaid over the next 60 days to the original credit card accounts.
A more interesting question is what about the DRM development was so hard?
Mozilla announced support for DRM in Firefox back in May, about the same time that MatchStick announced the delay. Originally the device was simply to be capable of streaming non-DRM media and this was the basis on which the money was pledged. The change produced criticism that the project was no longer open source because it would have software that was very much hidden from view. Firefox also came in for the same criticism, but Mozilla defended itself by saying that you could turn it off if you didn't want it. Presumably this would have been true of MatchStick as well.
Mozilla points out in its announcement of DRM that:
"With Google and Microsoft shipping W3C EME and content providers moving over their content from plugins to W3C EME Firefox users are at risk of not being able to access DRM restricted content (e.g. Netflix, Amazon Video, Hulu), which can make up more than 30% of the downstream traffic in North America."
It also suggests what the problem for MatchStick might have been:
"Due to the architecture of the W3C EME specification we are forced to utilize a proprietary closed-source CDM as well. Mozilla selected Adobe to supply this CDM for Firefox because Adobe has contracts with major content providers that will allow Firefox to play restricted content via the Adobe CDM."
It seems highly likely that the problem that MatchStick faced is related not to technology but to getting a CDM supplier perhaps because of the difficulty of convincing media suppliers that the DRM was implemented in a secure way on such open source hardware and software - but this too is speculation. However given the work that Mozilla have done on FireFox DRM is seems unlikely that it could be a technical difficulty great enough to derail the project.
Finally - many MatchStick customers are posting comments along the lines of, "can we have it without DRM please?". This seems reasonable as the original project and the developer hardware was DRM-free and still useful.
Will MatchStick surface in the future as something else?
More Information
---
GitHub Announces AI-Powered Changes
09/11/2023
GitHub has announced changes to its platform that will use AI "in every step of the developer lifecycle". The intention is to make natural language become the universal programming language. The annou [ ... ]
---
Leporello.js - The Next Gen JavaScript IDE
14/11/2023
Leporello.js is an interactive functional programming IDE for JavaScript with debugging superpowers. Let's look at what makes it different from traditional IDEs.
More News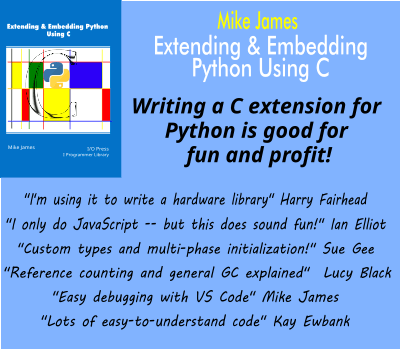 Comments
or email your comment to: comments@i-programmer.info
Last Updated ( Tuesday, 04 August 2015 )