Gerald Weinberg - A Seminal Influence On Programming
Written by Sue Gee
Sunday, 12 August 2018
Gerald Weinberg died on August 7, 2018 at the age of 84. The author of The Psychology of Computer Programming and Introduction to General Systems Thinking, both of which are considered to be classics, he is regarded as a leading teacher of the psychology and anthropology of computer software development.
According to his Wikipedia entry, his book Becoming a Technical Leader is one of fewer than a dozen books specific to managing software programmers and teams. His books are available on Leanpub where you'll find his author's page as well as on Amazon.com where his author's page has links to his Secrets of Consulting blog that are as recent as the end of July, 2108.
Gerald M Weinberg
October 27, 1933 - August 7, 2018
Weinberg was a prolific writer with a legacy of several hundred articles and over 40 books bearing his name - a common theme of which was to help people solve problems and improve their situation.
On his official website he describes himself as "Writer - Consultant" above his motto:
Dedicated to Helping
Smart People be Happy
His website and his blogs provide us with plenty of autobiographical material, including how he came to be a programmer:
I read about computers when I was about 11, and thought that these "giant brains" might help, so I determined to work with computers when I grew up. This led me to study math and physics, because my guidance counselor told me that computers "had something to do with electronics." There were no computer classes, or even computers, any place where I found myself. Indeed, I never took a computer course in my life.
He was however one of the very first people to teach computer programming as a blog post from December 2017 reveals:
In June, 1955, I went to work for IBM in San Francisco. Of course, at that time there was no such thing as "software engineering." In fact, there was no such thing as a "programmer." My title was "Applied Science Representative." I was supposed to apply science to the sale of IBM computers.
I was told that in two weeks I was to teach a course in programming the IBM 650. That presented a few problems.
I had never programmed any computer before.
Nobody in the IBM office had ever programmed a computer before.
Nobody in the IBM office had ever seen a computer before.
There was no computer in the office—just a bunch of punch card machines.
In fact, as far as we knew, there was no computer in San Francisco.
I spent the next two weeks in a closet in the IBM office studying all the IBM manuals that were stored there, preparing myself to teach this course.
Weinberg remained at IBM for about 12 years during which time he was the designer of the world's first multiprogrammed operating system, used for NASA's Project Mercury, which aimed to put a human in orbit around the Earth. Although he continued to work with software programming, testing, architecture, and management throughout, it was the role of consultant that defined the majority of his career.
When the Computer Hall of Fame was inaugurated in the mid-1980's as part of the Computer Museum of America to honor individuals who had made the computer revolution possible, Weinberg, in his capacity as the author of
The Psychology of Computer Programming,
was one of the five initial inductees alongside
Charles Babbage
;
Grace Hopper
;
Edward Yourdon
, a pioneer of Structured Programming methodology; and James Martin, creator of CASE (Computer Aided Systems Engineering).
In 2000 he was the winner of the Stevens Award for Contributions to Software Engineering given by the Reengineering Forum. He was also a Founding Member of the IEEE Transactions on Software Engineering.
Very many tributes have been paid to Jerry, the name Weinberg used to refer to himself and which was used by friends, on his
Facebook page
and it is certain that his influence will continue.
More Information
Gerald M. Weinberg Official Website
Related Articles
Software Pioneer Edward Yourdon Dies
To be informed about new articles on I Programmer, sign up for our weekly newsletter, subscribe to the RSS feed and follow us on Twitter, Facebook or Linkedin.
---
Mockito 5.0.0 Released
26/01/2023
The venerable Java testing framework which allows the creation of test double objects in automated unit tests for the purpose of test-driven or behavior-driven development is going through a [ ... ]
---
CodeSandbox Adds Support For Rust And Docker
26/01/2023
Support for Rust and Docker has been added to the CodeSandbox cloud development environment. Until now, the development environment has concentrated on support for JavaScript and TypeScript.
More News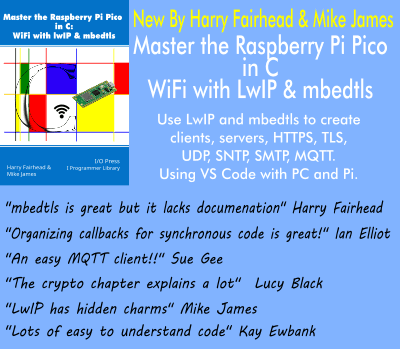 Comments
or email your comment to: comments@i-programmer.info
<ASIN: 0932633013>
<ASIN:B004R9QACC>
<ASIN:0471925632>
<ASIN:0932633021>
<ASIN:B004JU0TZS>
<ASIN:B004J35LHQ>
<ASIN:B0056C0HKK>
Last Updated ( Sunday, 12 August 2018 )