PostScript Source Code Released
Written by Kay Ewbank
Wednesday, 04 January 2023
The source code for PostScript has been publicly released for the first time ever by the Computer History Museum with permission from both Adobe and John Warnock, the inventor of PostScript.
John Warnock's invention revolutionized printing and typesetting, rescued the Apple Mac from oblivion, and kickstarted major companies including Adobe, who further developed and now own PostScript.
The invention of the PostScript language dates back to the days of trying to deal with simulation problems, when Warnock was given the the task of building a digital model of New York Harbor for the Maritime Academy.
Rather than create a database to be used directly by the simulator, Warnock described the New York Harbor using text that was put through a compiler so that the way the data was coded was as general as possible and not tied to the structure of the simulator. The language used for the description was then expanded and became increasingly sophisticated and more recognisable as a language rather than a static database. In this language lay the origins of PostScript.
Warnock went on to work at Xerox PARC, then left with Chuck Geschke to form Adobe Systems where they finalized and marketed the PostScript language, fonts and laser printer controllers.
In addition to the two cofounders, the team included Doug Brotz, Bill Paxton, and Ed Taft, and PostScript was released by Adobe in 1984.
By treating everything to be printed the same, in a common mathematical description, PostScript meant that text and images could be scaled, rotated, and moved at will. Warnock also came up with a way of achieving device independence and providing quality fonts for different resolutions.The way this was achieved was kept secret by Adobe until Warnock publicly disclosed the techniques in a 2010 lecture.
The version of the PostScript source code released to the public by the Computer History Museum is a very early version, dating to late February 1984. While this version does contain an early version of the "font hinting" procedures later kept as a trade secret, these approaches were later rewritten, expanded, and refined by Bill Paxton.
The source code for PostScript can be downloaded now.
More Information
Download Page For PostScript Source Code
Related Articles
John Warnock - Father of PostScript
To be informed about new articles on I Programmer, sign up for our weekly newsletter, subscribe to the RSS feed and follow us on Twitter, Facebook or Linkedin.
---
The Turing Test Is Past
22/03/2023
... and dead and gone. This long time talking point really isn't relevant since the advent of LLMs like GTP. We may be worried about AI taking our coding jobs, but let us not forget that this is the t [ ... ]
---
Surveying Software Supply Chain Security
16/03/2023
Chainguard, the co-creator of Sigstore, has conducted a survey to better understand if and how software supply best practices
are utilized by the industry. We take a look at the findings.
More News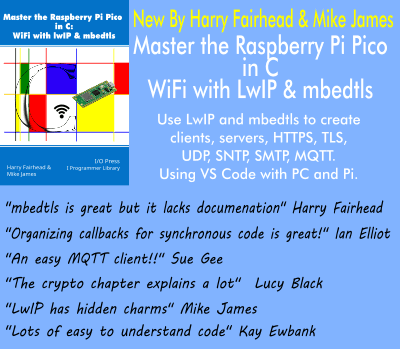 Comments
or email your comment to: comments@i-programmer.info
Last Updated ( Wednesday, 04 January 2023 )