Ethernet Inventor Bob Metcalfe Receives 2022 Turing Award
Written by Sue Gee
Friday, 24 March 2023
The ACM has named Robert Metcalfe as recipient of the 2022 ACM A.M. Turing Award for leading the invention, standardization, and commercialization of Ethernet local-area networking technology. While it is now almost 50 years since Ethernet was first used at Xerox PARC, it remains in use today by almost every computer and connected device.
Considered to be the Nobel Prize of computing, the annual ACM A.M. Turing Award recognizes significant fundamental contributions to computing. Established in 1966, the award was named to honor Alan M. Turing and is the most prestigious of those made by the ACM (Association for Computing Machinery). The award carries a $1 million prize with financial support from Google.
Explaining why Bob Metcalfe is the latest honoree of the Turing Award, ACM President Yannis Ioannidis said:
"Ethernet has been the dominant way of connecting computers to other devices, to each other, and to the Internet. Metcalfe's original design ideas have enabled the bandwidth of Ethernet to grow geometrically. It is rare to see a technology scale from its origins to today's multigigabit-per-second capacity. Even with the advent of WiFi, Ethernet remains the staple mode of data communication, especially when security and reliability are prioritized. It is especially fitting to recognize such an impactful invention during its 50th anniversary year."
Jeff Dean, Google Senior Fellow and SVP of Google Research and AI added:
"Ethernet is the foundational technology of the Internet, which supports more than 5 billion users and enables much of modern life. "Today, with an estimated 7 billion ports around the globe, Ethernet is so ubiquitous that we take it for granted. It's easy to forget that our interconnected world would not be the same if not for Bob Metcalfe's invention and his enduring vision that every computer needed to be networked."
It was in 1973 soon after Metcalfe took up his job at Xerox PARC that he was asked to build a technology that could connect the new Alto desktop machines within a single building to send information between them but as outlined in the I Programmer history article, The Birth Of Ethernet, the precursor to the technology he proposed in his famous memo referring to a "broadcast communication network" was Norman Abramson's ALOHAnet that connected the widely dispersed computers of the University of Hawaii.
Metcalfe called his design the ETHER Network, a reference to the 19th Century idea of a medium that permeated everything and transmitted waves of light across the universe, and this was subsequently shortened to Ethernet.
Facing the mammoth task of installing cables to create a 100-node experimental network to connect personal computers plus laser printers Metcalfe recruited David Boggs, electronics student and enthusiast employed by Parc to commission minicomputers. Metcalfe called himself and his collaborator "the Bobbsey Twins" of computing networking saying:
"We used to work until we were exhausted and would sleep until we woke, without regard for alarm clocks or the sun."
When David Boogs passed away in 2022 Metcalfe recalled:
"I was more of a concept artist, and he was a build-the-hardware-in-the-back-room engineer."
After leaving Xerox in 1979, Metcalfe began consulting and laying the groundwork to ensure industry adoption of Ethernet. He led an effort by Digital Equipment Corporation (DEC), Intel, and Xerox to develop a 10Mbps Ethernet specification—the DIX standard. The IEEE 802 committee was formed to establish a local area network (LAN) standard. A slight variant of DIX became the first IEEE 802.3 standard, which is still vibrant today.
By founding 3Com Corporation in 1979 Metcalfe was able to bolster the commercial appeal of Ethernet by selling network software, Ethernet transceivers, and Ethernet cards for minicomputers and workstations. When IBM introduced its personal computer (PC), 3Com introduced one of the first Ethernet interfaces for IBM PCs and their proliferating clones. Based on Metcalfe's technical leadership, 3Com democratized the Ethernet architecture and sharply reduced its cost as the Internet went viral.
Metcalfe is now Emeritus Professor of Electrical and Computer Engineering (ECE) at The University of Texas at Austin. He will be formally presented with the ACM A.M. Turing Award at the annual ACM Awards Banquet, which will be held this year on Saturday, June 10.
More Information
Related Articles
Turing Award Now Million Dollar Prize
2021 ACM Turing Award For Numerical Algorithms
Authors of the Dragon Book Win 2020 Turing Award
Computer Graphics Pioneers Win 2019 Turing Award
Hinton, LeCun and Bengio Receive 2018 Turing Award
To be informed about new articles on I Programmer, sign up for our weekly newsletter, subscribe to the RSS feed and follow us on Twitter, Facebook or Linkedin.
Summer SALE Kindle 9.99 Paperback $10 off!!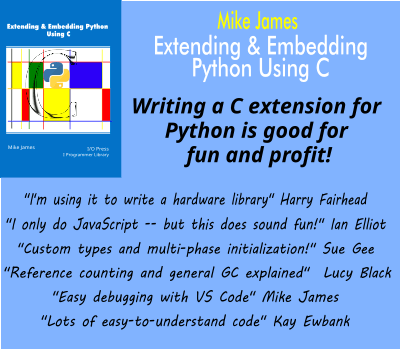 Comments
or email your comment to: comments@i-programmer.info
Last Updated ( Friday, 24 March 2023 )