New Call For Turing Pardon
Written by Historian
Monday, 17 December 2012
As 2012, Alan Turing Year, draws to close a group of highly regarded UK scientists, including Professor Stephen Hawking, have repeated the call for a posthumous pardon for Turing's criminal conviction.
The following letter, described as "magnificent and timely" by S Barry Cooper who has maintained the Alan Turing Year website appeared in Friday's edition of The Telegraph:
The signatories are all high profile - being peers of the realm, highly regarded scientists or both. They include Lord Sharkey who currently has a Private Members Bill calling for a formal pardon making its way through the House of Lords and prior to that lobbied the government with an e-petition that had gathered more than 23,000 signatures.
In February Justice Minister Lord McNally rebuffed the petition saying:
"A posthumous pardon was not considered appropriate as Alan Turing was properly convicted of what at the time was a criminal offense".
Friday's letter has re-opened the debate which is controversial even for those who support the idea that Turing was treated in an unfair and appalling way was formally acknowledged by the UK Prime Minister Gordon Brown in 2009 when he apologized for the treatment Turing had received.
One well rehearsed argument is that Turing's case was one among thousands who were convicted under a long-standing law and it would be impossible to extend the same treatment to all its other victims. Another is based on the idea that a pardon to Turing would be a self-serving gesture. Writing in the Guardian one columnist asks Do we have the right to pardon Turing? advancing an argument that as homophobic bullying is still prevalent and entrenched in government attitudes, we haven't earned the right to do so concluding:
In reality, it is the government who should be seeking forgiveness from Alan Turing, but that of course has been impossible for more than half a century, and no amount of symbolic gestures will change matters.
Another aspect of controversy is whether his criminal conviction did lead to Alan Turing's tragic early death. In a Turing centenary event held in Oxford in June, Professor Jack Copeland claimed that Turing's death could have been accidental, pointing to the fact that the police never tested the half-eaten apple that was assumed to be laced with cyanide for the presence of the poison. Copeland argued that his death might instead have been due to inhaling cyanide fumes from an experiment he was conducting in his spare room. Copeland also pointed to evidence that Turing was enjoying life and was far from being depressed and called for the inquest to be reopened.
Over the course of 2012 Alan Turing's life, work and legacy has been celebrated throughout the world. There is no doubt that he made many remarkable contributions in many fields of science. Is it Turing's reputation that blemished by this criminal conviction - or is it instead the reputation of the society that treated homosexuals in such a barbaric way that suffers?

More Information
Do we have the right to pardon Turing?
Alan Turing: Inquest's suicide verdict 'not supportable'
Related Articles
Widespread Celebrations But No Pardon For Turing
Turing Exhibition and Facebook Timeline
To be informed about new articles on I Programmer, install the I Programmer Toolbar, subscribe to the RSS feed, follow us on, Twitter, Facebook, Google+ or Linkedin, or sign up for our weekly newsletter.
Summer SALE Kindle 9.99 Paperback $10 off!!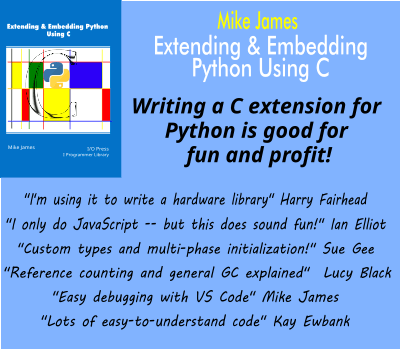 Comments
or email your comment to: comments@i-programmer.info
Last Updated ( Monday, 17 December 2012 )