Crowdfund Film About Grace Hopper
Written by Sue Gee
Saturday, 31 May 2014
Born With Curiosity is a proposed biopic about computer pioneer Grace Hopper. With a week to go before it closes on June 7, a crowdfunding campaign on Indigogo has so far raised 94% of its $45,000 target.
However, this represents only a third of the production costs and is the minimum needed for "proof of concept" by paying for research, initial filmed interviews, production insurance, some licensing and legal fees and storyboarding.
Extra funding will help film makers Melissa Pierce and Marian Mangoubi get into the first four weeks of production and obtain worldwide rights to video clips that will enable the film to be streamed as well as be shown in theaters.
The film they want to make is outlined in this promo video. It follows US Navy Commander and computer pioneer, Grace Hopper's personal and professional life through the birth of the modern technology industry and the evolution of women's roles in American society.
Although Grace had a quirky sense-of-humor and defied many conventions of her time, she did not see herself as the quintessential poster girl for the women's liberation movement, but that didn't stop her from becoming one.
Although there have been a couple of books devoted to Grace Hopper and recently was the subject of a Google Doodle, her story hasn't made it to celluloid, which is something that Melissa Pierce finds anomalous, stating on the Born With Curiosity Indigogo page:
"Steve Jobs had 8 films made about him, with another in pre-production! Without Grace Hopper, Steve might have been a door to door calculator salesman! Even with that fact,there isn't one documentary about Grace and her legacy. It's time to change that."

The film, which is motivated by the desire to see more female role models recognized for their accomplishments, sets out to capture the excitement of the birth of computer programming and all the advancements it brought about while (re-)introducing Grace in all her complexities.
By looking closely at the details of Grace's life, we hope to not only spotlight her but highlight women's roles in the history of computing and help lead the way to their future. We'd like to dispel the myth of the anomalous unicorns and infallible heroines, and reveal Grace in all her heroics, failings, quirks, and complexities.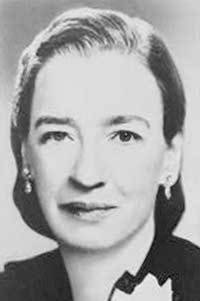 While donations start at $10, for just $25 you can immortalize your contribution via a special 'Thank You' in the credits, and a private link to download the final cut of the film so you can share with others how you helped make this film.
If you want more involvement in the project for $1,500 your reward is Executive Producer credit on the film as well as personal updates throughout the entirety of pre-production, production (filming) and post-production plus an invitation to a private Chicago screening of the film.
For details of all the intermediate perks and the as yet unclaimed Mark 1 reward with a $5,000 dollar price tag visit Indigogo's Born With Curiosity: The Grace Hopper Documentary page before June 7.
---
Holiday Gifts For Programmers
19/11/2023
As Black Friday looms, the well-organized among us are hitting the shops to be ready with our festive gifts, though I doubt many of us are as ready as the friend who told me they've already finished w [ ... ]
---
.NET 8 Released
15/11/2023
.NET 8 has been generally released. This is the latest long term support (LTS) version that will be supported for the next three years. Microsoft says the new version delivers improvements to the perf [ ... ]
More News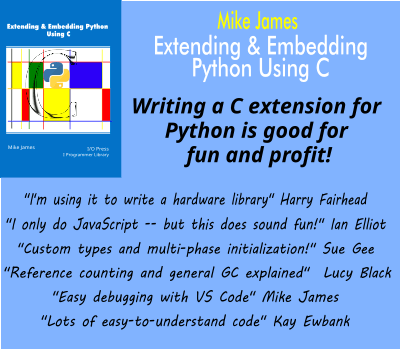 Comments
or email your comment to: comments@i-programmer.info
Last Updated ( Sunday, 04 March 2018 )