JavaScript Added To Oxford English Dictionary
Written by Sue Gee
Saturday, 27 June 2015
The latest update to the OED, which records the meaning of over 600,000 words that make up the English language, has one notable addition that developers have taken for granted for a long time - JavaScript.
Last month JavaScript reached its 20th anniversary and now it has reached another milestone - becoming listed as an entry in the Oxford English Dictionary, widely regarded as the leading authority on the English language
The OED doesn't just tell you how to spell and pronounce the words it contains, it traces the history of words using quotations.
In the case of JavaScript, which makes its debut appearance in the OED this month the first quotation listed comes from the December 1995 issue of Network World:
A couple of weeks ago we reported the first upgrade to the JavaScript language standard since 2009, which is referred to as EcmaScript 2015, a name that isn't yet widely enough known to be in the OED.
There are nineteen new sub-entries for the word Internet, which already had an extensive entry with many phrases and compoints associated with it. The one that is probably the most significant is:
Internet of things n. a proposed development of the Internet in which many everyday objects are embedded with microchips giving them network connectivity, allowing them to send and receive data.
Interweb is another new addition noted as being "Chiefly humorous" and defined as "incorrect terminology":
Although Twitter and tweet, both as a noun and a verb, were already in the OED, this month's update now has retweet and Twitterati, which is defined as:
Users of the social networking service Twitter, esp. prolific contributors or those who have high numbers of followers.
The word tweeter, which previously referred only to a small loudspeaker has now added the meaning:
A person who posts messages on the social networking service Twitter, esp. habitually.
If you enjoyed this post please consider tweeting it, which is now a word recognised by the OED.
---
Catching Up With PyCharm 2022.3
31/01/2023
PyCharm 2022.3.2, the second minor bugfix release for the latest edition of PyCharm, has just been released. But if you hadn't noticed the new features in PyCharm 2022.3 here's a catchup.
---
Couchbase Adds Azure Support To Capella
24/01/2023
Couchbase has announced that Capella, the fully managed service version of its distributed NoSQL database that includes mobile and IoT application services, now supports Microsoft Azure.
More News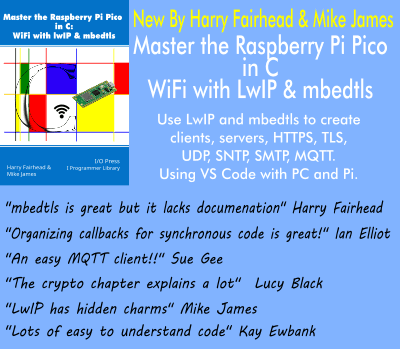 Comments
or email your comment to: comments@i-programmer.info
Last Updated ( Saturday, 27 June 2015 )