Unique Apple I Sold At Auction
Written by Sue Gee
Sunday, 28 August 2016
The "Celebration" Apple I is thought to have been a early prototype - possibly the first. The online auction organised by Charitybuzz was expected to raise $1 million, but the winning bid was $815,000.
Apple Is, designed and hand-built by Steve Wozniak and marketed by Steve Jobs, are rare. There were two production runs which resulted in only 200 being built. Of these 175 were sold and the remaining 25 destroyed when Apple dropped the model from price list in October 1997. The number of models in circulation was further limited as Apple I owners were offered trade-in deals for Apple IIs and recovered boards were also destroyed. It is not surprising then that surviving examples of the computer that sparked the revolution in home computing, and launched a company that is still at the forefront of consumer technology, are sought after.
In 2014 a functioning version, one of only perhaps 6 in working condition, fetched a record price of $905,000 at Bonhams in New York.
The Celebration model is even rarer. Manually soldered on a green board it could not have been a production model but instead an pre-production prototype. No such board was ever sold to the public and it is considered unique as explained in this promotional video for the sale:
The Celebration Edition Apple I was offered for sale with a near-complete set of original documentation, including early Apple 1 Basic cassettes, a period correct power supply, original manuals and marketing materials, and Apple 1 ACI Cassette Board schematics. It is thought that the circuit board could be powered up but the advice was not to do so in order to preserve it and instead treat it as a work of art.
The buyers Glenn and Shannon Dellimore, share this philosophy and while they intend to take the computer into schools and universities to help inspire young people, they also see it as a museum piece saying:
"Talking to historians and museums and auction houses, this particular Apple-1 in 10 to 15 years, could be worth as much as a Monet or Picasso."
It was also revealed that the couple, co-founders of the cosmetics company Glamglow which sold last year to Estee Lauder Companies for upwards of $100 million, had already bought an Apple 1 that was auctioned by Bonhams last year, fetching $365,000.
The Apple 1 certainly deserves its place in historical collections for its innovative design. Selling originally for $666.66 (later reduced to $475) it was sold fully assembled, rather than in kit form and all you needed was a keyboard and a TV set - while other machines of the day needed additional hardware for connection to a VDU terminal or a teletypewriter.
---
Google Introduces Service Weaver Framework
14/03/2023
Google has introduced Service Weaver, an open source framework for building and deploying distributed applications. Service Weaver allows you to write your application as a modular monolith and deploy [ ... ]
---
IBM Contributes Two AI Libraries To Linux Foundation
02/03/2023
IBM has contributed two open source projects to the Linux Foundation. The Elyra and Claimed libraries are used in IBM's AI products, including IBM Watson Studio and IBM Cloud Pak for Data.
More News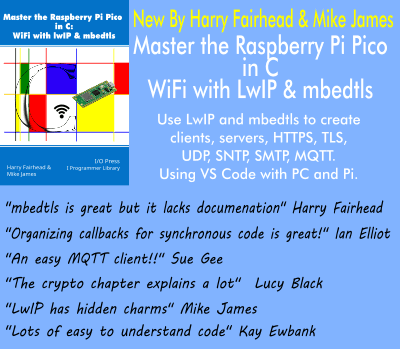 Comments
or email your comment to: comments@i-programmer.info
Last Updated ( Saturday, 18 March 2017 )