Computer History Museum Announces 2015 Fellows
Written by Sue Gee
Thursday, 12 February 2015
The Computer History Museum recently announced the three recipient of its 2015 Fellow awards. They are Evelyn Berezin, Charles Bachman and Bjarne Stroustrup.
This award, was established in 1987 and goes to those who have:
forever changed the world with their accomplishments.
The first fellow was programming pioneer Grace Hopper and since then around sixty people have become Fellows, all of them recognised for the role they have played in the advancement of computing history, as well as for the impact of their contributions.
Bjarne Stroustrup becomes a Computer History Museum Fellow for his invention of the C++ programming language. He was recently named as a recipient of the Dahl-Nygaard Prize, and his name is well-known to I Programmer readers.
Charles Bachman has been recognized for his early work on developing database management systems. He is best known for his invention of the first random access database management system, the Integrated Data Store (IDS) in the 1960s. He also conceived of and introduced data structure diagrams in 1963 - known as "Bachman diagrams" - to provide a visual map of these novel data structures and a clear view of how to navigate them. In 1983 he founded Bachman Information Systems, which built computer-aided software engineering (CASE) tools that automated the design and publication of Bachman diagrams and generated database schemas through forward and reverse engineering.
Of the three new fellows Evelyn Berezin, honored for her early work in computer design and a lifetime of entrepreneurial activity is probably the least well-known. I have to admit I'd not heard her name previously and wanted to know more about her career which included the design of the passenger reservation system for United Airlines in the early 1960's and her formation of a company that designed, manufactured and marketed one of the first word processors in the 1970s..
In this 2011 video, recorded for her Induction to the WITI (Women In Technology International) Hall of Fame, Evelyn Berezin talks about how she came to have an unexpected career at the forefront of computer technology.
She explains that in 1951 she found herself head of the logic design department of a computer company. Not only was computer design something she had no experience of, at the time most people in the world didn't even know computers existed.
Although she worked as the head of the design department for various computer companies, as a woman she was never going to reach the position of Vice President. So in the late sixties she started her own company, Redactron, which produced one of the first word processors and was later sold to the Burroughs Corporation.
The achievements of the three honorees will be celebrated at an award ceremony at the Computer History Museum on April 25th, 2015.
---
Microsoft's Generative AI for Beginners
21/11/2023
A free, self-paced online course about Generative AI is on offer from Microsoft's Azure Cloud Advocates. It's a 12-lesson curriculum targeted at complete novices to LLMs.
---
Microsoft Launches SharePoint Embedded
30/11/2023
Microsoft has launched SharePoint Embedded, a new API-only cloud-based file and document management system that can be used by app developers to make use of the Microsoft 365 file and document storage [ ... ]
More News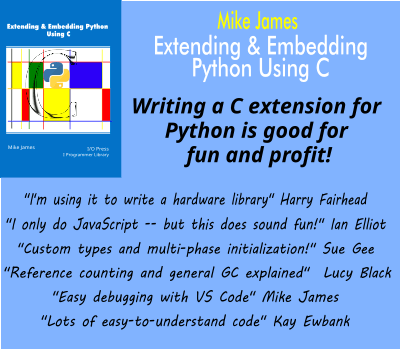 Comments
or email your comment to: comments@i-programmer.info
Last Updated ( Thursday, 12 February 2015 )