Celebrate the 200th Birthday of George Boole With Logic
Written by Sue Gee
Sunday, 01 November 2015
November 2nd 2015 is the bicentenary of George Boole, dubbed the forefather of modern information technology. To mark the event 55,000 school students globally will be learning about Boolean Logic.
The Boole2School project is one of the initiatives organized by celebrate the 200th anniversary of English mathematician, philosopher and logician George Boole. Free age-appropriate lesson plans, puzzles and worksheets have been made available in English, Irish and Manadarin for students aged 8 to 18 and schools in over 30 countries have signed up. Materials are free to download by completing a form at this registration link.
These days many of us are familiar with Boolean Logic without knowing about George Boole himself. According to the George Boole 200 website, set up by University College Cork (UCC), the Irish university where he was the first Professor of Mathematics in the mid-19th century, Boole is:
an unsung hero of the digital age
who deserves to be recognized as:
the forefather of the Information Age
This short video clip is a trailer for an hour-long documentary The Genius of George Boole will be released on November 2 and available to view online until November 16. On that date there's a screening at the Computer History museum as part of an event The Father of Digital Logic about George Boole's life work and legacy.
The UCC website includes a timeline and a link to the biography The Life and Work of George Boole: A Prelude to the Digital Age by Desmond MacHale, Emeritus Professor of Mathematics Professor. This was first published in 1985 and was reprinted for this year's bicentennial celebrations.
The book's description provides the following biographical summary:
George Boole was born in Lincoln, England, the son of a struggling shoemaker. Boole was forced to leave school at the age of sixteen and never attended a university. He taught himself languages, natural philosophy and mathematics. After his father's business failed he supported the entire family by becoming an assistant teacher, eventually opening his own boarding school in Lincoln.
He began to produce original mathematical research and, in 1844, he was awarded the first gold medal for mathematics by the Royal Society. Boole was deeply interested in the idea of expressing the workings of the human mind in symbolic form, and his two books on this subject, The Mathematical Analysis of Logic (1847) and An Investigation of the Laws of Thought (1854) form the basis of today's computer science and electronic circuitry. He also made important contributions to areas of mathematics such as invariant theory (of which he was the founder), differential and difference equations and probability. Much of the 'new mathematics' now studied by children in school - set theory, binary numbers and Boolean algebra, has its origins in Boole's work.
In 1849, Boole was appointed first professor of mathematics in Ireland's new Queen's College (now University College) Cork and taught and worked there until his tragic and premature death in 1864.
George Boole
November 2, 1815 - December 8, 1864
Although Boole did briefly encounter Charles Babbage during his lifetime he wasn't responsible for bringing together binary arithmetic and what we now call Boolean logic. That achievement is down to Claude Shannon who recognised the relevance for engineering of Boole's symbolic logic. As a result of Shannon's work Boole's thinking became the practical foundation of digital circuit design and the theoretical grounding of the the digital age.
---
PeerDB Brings Real Time Streaming To PostgreSQL
23/11/2023
PeerDB is an ETL/ELT tool built for PostgreSQL. It makes all tasks that require streaming data from PostgreSQL to third party counterparts as effortless as it gets.
---
.NET Aspire Now In Preview
28/11/2023
Microsoft has previewed .NET Aspire, which they describe as stack for building observable, production-ready cloud-native applications. Aspire is included as part of .NET 8.
More News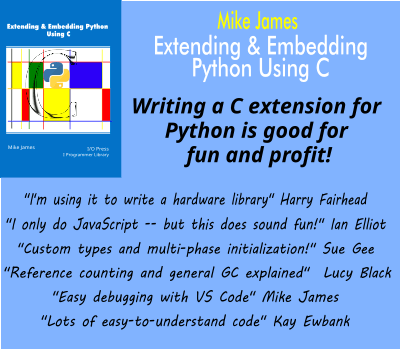 Comments
or email your comment to: comments@i-programmer.info
<ASIN:1782050043>
Last Updated ( Monday, 02 November 2015 )