Revenue Models for Mobile Developers
Written by Janet Swift
Thursday, 20 February 2014
As well as revealing the comparative revenues from apps on different mobile, the recent State of the Developer Nation report also looked into alternative revenue models and shows that your choices matter.
As reported in last week's article, iOS Best For Making Money From Apps, developers who want to derive an income from mobile apps are best off with iOS, which provides a median revenue per app per month above $500.
As shown above, HTML5 mobile comes in second place ($201-$350 per app per month) followed by Android ($101-$200 per app per month), while Windows Phone/Windows 8 app developers earn less than $50 per app per month on average.
But it's not only the platform that influences income, it's also the choice of revenue model.
According to the reports author, Vision Mobile:
With rising maturity in the app economy, business models have become sophisticated, too. There are two dominant types of business models that we see:

Apps as a product, which call for direct monetisation, via paid downloads, in-app purchases, or contract development
Apps as a channel. which aim for indirect revenues via cross-app promotion, brand promotion and e-commerce.
As shown in the following chart, for the former category, direct monetization, it is contract work and commissioned apps that leads to the highest revenue per app per month. However an even better rate of return is enjoyed by the small proportion of developers who are using apps as an indirect channel for e-commerce.
Vision Mobile states in its report:
Contract development is responsible for 56% [of total revenue]. More importantly, it's risen as the most popular revenue model, with
26% of app developers now developing apps on commission. As tens of thousands of brands extend their digital footprint into mobile apps, developer talent is in shortage. This is clearly reflected in the median revenues of $1,500 per app/month that are much higher than any other direct revenue model. Commissioned apps are
also a much lower risk option for developers than app store sales.
The report has more details of the interplay between revenue models and platform and provides the information that:
Pay-per-download (PPD) has dropped considerably in overall popularity. It remains quite strong on iOS (adopted by 27% of developers that use iOS as their main platform) but has slipped below in-app purchases (IAP) used by 30% of iOS developers, while median PPD revenues are also lower than IAP revenue. The in-app purchase model continues to gain in both popularity and revenues, as users find it more comfortable to pay for apps during use, i.e.
as they derive value from them and not based on what the app says on the box.
This leads to Vision Mobile's speculation about a future trend to a "pay-as-you-use" revenue model:
The shift in revenue models from pay-to-buy to pay-as-you-use has first appeared in apps but we believe it will also extend to other digital goods. Early examples are e-books (pay as you read) and physical goods (e.g. pay as you drive insurance). We expect that the Internet of Things, i.e. the ability to digitally connect physical objects, will be the agent of change that will cause a massive shift from pay-to-buy to pay-as-you-use revenue models for many physical goods.
Turning to the most popular of indirect options the report comments:
In-app advertising is the low-hanging fruit and as such remains one of most popular revenue models, at 26% of app developers, particularly strong on platforms where demand for direct purchases is weak, such as Windows Phone and Android. Ad revenues are only rewarding on apps with a user base in the millions: while revenues on superstar apps may be very high, the median revenue for developers using advertising is $150, among the lowest across all revenue models.
It is e-commerce, however, where Vision Mobile has seen significant growth in popularity as a revenue model, going from 5% in Q3 2013 to 8% in Q1 2014.
It comments:
The rise in e-commerce is a clear indicator that app ecosystems are evolving beyond apps and digital content into fully fledged e-commerce platforms.
The growth of app-enabled e-Commerce business is signaling a
shift in the role of developers from innovators to value-adding resellers. Amazon is driving this shift with its Mobile Associates API, which allows developers to sell physical goods and earn referral
fees via their apps, allowing easy access to a new revenue stream for developers. Apple and Google may soon follow suit.
So are developers going to become virtual shopkeepers?
Well why not if it enables them to rise above the app poverty line which, as we saw in last week's article is the fate of 60% of developers who are trying to earn their living from mobile apps.
More Information
Developer Economics Q1 2014: State of the Developer Nation
Related Articles
iOS Best For Making Money From Apps
Survey Reveals App Poverty Line
Revenue Generation For Mobile Platforms
Global Mobile Developer Patterns Revealed
To be informed about new articles on I Programmer, install the I Programmer Toolbar, subscribe to the RSS feed, follow us on, Twitter, Facebook, Google+ or Linkedin, or sign up for our weekly newsletter.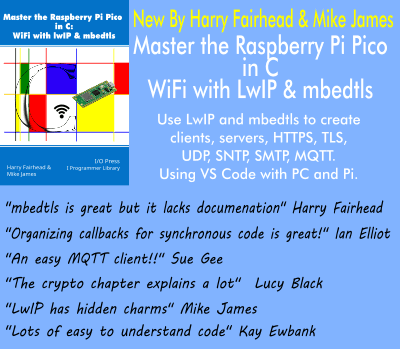 Comments
or email your comment to: comments@i-programmer.info
---
TypeScript 5 - Smaller, Simpler, Faster
20/03/2023
TypeScript 5.0 has been released with a number of new features aimed at making it smaller, simpler, and faster.
---
Curl 8 Is Here On Curl's 25th Birthday
20/03/2023
To mark 25 years since it was first released on March 20, 1998 curl 8.0.0 has shipped today, something that its originator and lead maintainer Daniel Stenberg, aka Badger, had said would never ha [ ... ]
More News
Last Updated ( Thursday, 20 February 2014 )