New Markets for WP7 Developers
Written by Lucy Black
Saturday, 07 January 2012
Microsoft has extended the reach of its App Hub by adding six new countries, including the really big opportunity, China. Don't get too excited, though. This is work in progress.
All Windows Phone 7 apps have to go through the Microsoft-run App Hub. So what markets and what marketing practices are allowed are a vital part in making a profit on your effort. In the past the App Hub has been criticized for not being a worldwide player and Microsoft in general has a reputation for treating the US market first and other parts of the globe as an after thought.
The latest news is that now the App Hub allows you to submit apps for distribution in six new markets;
Argentina, China, Indonesia, Malaysia, Peru and the Philippines.
Notice the important country in this list? In most people's books it would be China that raised their interests. It is one of the biggest potential markets in the world and now you can sell your app into it. Well not quite yet.
Although you can now select these markets for distribution in App Hub, the Windows Phone Marketplace is not yet available to customers in these markets. That is, for the moment, you can pretend to sell into these markets, but as yet your potential customers cannot buy.
Microsoft promises to let us all know when the new markets go live.
You should be aware that applications submitted to three of these six new markets – China, Indonesia and Malaysia – will be subject to additional requirements due to local laws, regulations or norms. You can find information on these additional requirements in the Application Certification Requirements.
Basically they seems to come down to condition 3.10 which says your app has to conform to whatever rules the country specifies concerning offensive behavior and China, Malaysia and Indonesia are singled out for special mention.
The idea is that the submission process has been opened early to allow the additional time needed for the new requirements. Given that these are incredibly vague basically you have no choice but to submit and see what happens.
You also need to be careful if you resubmit your app because of an update. From now on, if you select "worldwide" then the full 41 markets will be assumed and your app will be subject to the new requirements. What this means it that an app could fail because of the requirements of a specific country, like China say, and you will have to resubmit with China deselected.
The problems of selling apps worldwide isn't as trouble free as it should be.
Let's hope that Microsoft makes the requirements for specific markets clear very soon. It also needs to organize the regional market selections into options such as "permissive" and "oppressive" but perhaps this would make the developer's life too easy and the political situation too obvious.
Still missing from the line up are some high profile countries - Turkey, the Middle East, a large part of South America, Vietnam and so on. And you need to keep in mind that even the EU isn't supported without the use of third party "helpers".
Overall, this is still a restrictive mess that simply annoys developers all over the world. There has to be a better way.
More Information
New Markets for Windows Phone Developers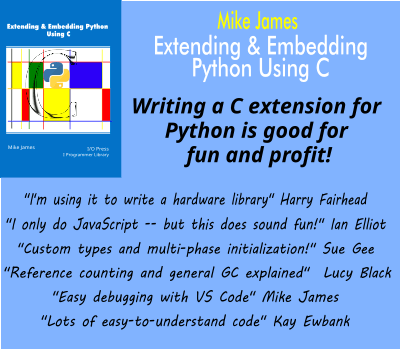 Comments
or email your comment to: comments@i-programmer.info
To be informed about new articles on I Programmer, subscribe to the RSS feed, follow us on Google+, Twitter, Linkedin or Facebook or sign up for our weekly newsletter.
---
C# 9 and F# 5 Released With .NET 5
12/11/2020
Microsoft has released C# 9 and F# 5 as part of the .NET 5 release this week. Visual Basic is also included in the 5.0 SDK. It does not include language changes, but has improvements to [ ... ]
---
Microsoft Adds Custom Data Types To Excel
03/11/2020
Microsoft is adding support for custom business data types to Excel. The addition will be made to Excel for Windows for Office 365 subscribers. The new facility seems powerful, but likely to cause con [ ... ]
More News
Last Updated ( Tuesday, 07 February 2012 )