To Bed - To Work or Sleep Soundly?
Written by Sue Gee
Wednesday, 11 April 2012
Using their laptops and mobiles, a surprisingly high proportion of people admit to working from their beds. Meanwhile a professor of psychology has devised an app to promote sweet dreams.
A street survey commissioned by Infosecurity Europe in the run up to the 2012 event taking place in London from 24–26 April has revealed that over a third of people work from their beds.
35% of people saying that they or their partners work from bed
70% of those who admit working in bed do so for more than half an hour a day, 30% for an hour or more with 5% averaging two hours a day
73% of those who work in bed were men
Claire Sellick, Event Director for Infosecurity Europe commented:

"Mobile devices and laptops have delivered great freedom by enabling people to work when they are out of the office or on the move – but surely the fact that so many people are now working from bed is just going too far!

"But on the darker side, this survey reveals the scale of the problem for IT security departments who have to secure sensitive communications or transactions, wherever they are being made. Of people who work from a mobile device, more than 1 in 4 admitted they don't use strong security – so they are leaving themselves vulnerable to security breaches"

If you have problems with sleeping soundly your problems may be due to unsettling dreams. To investigate this problem Professor Richard Wiseman, a

psychologist from the University of Hertfordshire has released a free smartphone app with the twin aims of encouraging pleasant dreams whilst a person sleeps and gathering user feedback on their dreams.

Currently avaiable for iOS devices with an Android version planned for later in the year, the Dream:ON app plays a 'soundscape' with the user able to choose between peaceful countryside, bustling streets and even space adventures. Some soundscapes are designed to encourage 'lucid dreaming', where the dreamer is aware they are dreaming and can therefore influence what will happen.

The phone is placed face down on the user's mattress, close to their head. A motion sensor is used to detect when the user is no longer moving which triggers the soundscape. Once the dream is over, the app sounds a small alarm, and users are invited to write their dreams down and submit it to the app's database.

Launching the app, which is available through the App Store and also from the app's own site, at the Edinburgh International Science Festival Wiseman outlined the importance of this experiment:

"A good night's sleep and having pleasant dreams boosts productivity and is essential for psychological and physical well-being. Despite this, we know very little about how to influence dreams. This experiment aims to change that."

He hopes that thousands of users will download and test the app and submit feedback.

So now you know. People like to work while they are in bed. Does your app have a "bed" mode of operation? Perhaps you need to consider adding big buttons and big text so that sleepy people can manage to deal with the interface. Certainly you need to mute or reduce the volume of the sounds that your app makes to ensure that you don't wake up any sleeping partners who might object to sleeping next to a workaholic. Then again being able to hand over a "sleepy dreams" app to the partner might just help them get back to sleep so you can get on with your coding...
More Information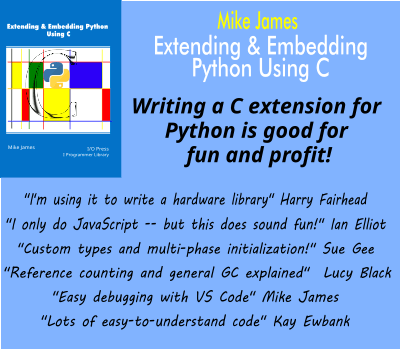 Comments
or email your comment to: comments@i-programmer.info
To be informed about new articles on I Programmer, subscribe to the RSS feed, follow us on Google+, Twitter, Linkedin or Facebook or sign up for our weekly newsletter.
---
World Gone Mad - Computer Vision: The Universal Interface
15/11/2020
This is a good story - a new app allows easier monitoring of diabetes. It is the way that it has been achieved that should give us cause for thought. It reads data from a glucose meter but you can for [ ... ]
---
Haskell Foundation Launched
05/11/2020
Launched at this week's Haskell eXchange online event, the newly formed Haskell Foundation has been established as a non-profit dedicated to broadening the adoption of the Haskell programming language [ ... ]
More News
Last Updated ( Wednesday, 11 April 2012 )