What Happens To Couchbase Now?
Written by Kay Ewbank
Thursday, 29 August 2013
The announcement that open-source NoSQL database company Couchbase has raised $25 million in funding to continue development of the Couchbase database came at the same time as the news that the founder and original creator of Couchbase, Damien Katz, has left the company.
Katz has apparently left to 'spend more time with his family', but this is the man who once said:
"if you create an open source project, you should stick with it forever and ever. Family can live off unicorns and stardust".
He's also the man who moved his family from Massachusetts to North Carolina and lived off of savings and occasional contract work while he started the CouchDB project, from which Couchbase evolved.
Katz started his programming career in the software industry on LotusNotes. In an interview in 2010, Katz said that Lotus Notes was largely the inspiration for CouchDB. He said that when he'd finished working at a startup, he didn't want to take a normal job, and he wanted to take some of the good parts of Lotus Notes and bring that into the modern open source web:
"I quit my paid software career and moved my family from Massachusetts to North Carolina and lived off of savings and occasional contract work while I started the CouchDB project."
Katz started CouchDB in C++ and XML, though this was eventually discarded in favour of JSON, JavaScript, and Erlang.
CouchDB became a successful Apache project, and when Katz moved away from Apache in 2012, he said on his blog that while it was a great project that he founded, coded the earliest versions almost completely himself, and spent a huge amount of blood, sweat and tears on it, he and most of the Couchbase team were moving on to create the successor to it, Couchbase Server.
Couchbase Server is a hybrid database combining elements of both document and key-value databases. The key-value element comes from the memcached-compatible protocol, while documents are handled by storing the data in JSON format with support for secondary indexes.
Katz has been a passionate database developer; if you want to read an analysis of just how much he cares, check out this blog post with the title "Why Database Technology Matters", where he says:
"I think about databases so much. So so much. New schemes for expanding their capacity, new ways of making them work, new ways of making them faster, more reliable, new ways of making them accessible to more developers and users."
He goes on to ask
"Why do they fascinate me so much? Why did I quit my job and build an open source database engine with my own money, when I wasn't wealthy and I had a family to support? Why the hell did I do that? Because I think database technologies are among the most important fundamental advancements of humanity and our collective consciousness"
And now, just over a year later, Katz has gone. He hasn't made an official statement, just said on his Twitter feed (@damienkatz):
"I'm unemployed! Goodbye Couchbase, I'll miss you. Time to relax :)", then a couple of days later that "Couchbase is doing amazing. I decided to leave because after 8 years of working on this it needs me far less than my family does."
Without any more info, it's not possible to be sure what's behind Katz leaving, but personally, I think it's very sad, and raises interesting questions about who will be the guiding light for Couchbase going forward.
If I had to make a guess about what's happened behind the scenes, I'd say the ideals Katz believes in don't fit with what the money men are asking for. Talking about the new investment, current CEO of Couchbase Bob Wiederhold (formerly Chairman and CEO of Transitive, specialists in cross platform virtualization solutions) said on his blog:
"We didn't need the money but a number of competitive wins at large, high-visibility enterprises… caused Venture Capital firms to take notice and aggressively pursue an investment."
This doesn't sound an ideal fit with a man who thinks code and databases are what really matters.
The new funding will be used to expand Couchbase's local presence in North America, Europe, Israel, Japan, and Korea and open offices in China, India, Brazil, and Argentina. There's also talk of a forthcoming IPO (initial public offering), with Wiederhold saying Couchbase is well on its path to an IPO.
More Information
Related Articles
UnQL is SQL for NoSQL - new language, new Couchbase
To be informed about new articles on I Programmer, install the I Programmer Toolbar, subscribe to the RSS feed, follow us on, Twitter, Facebook, Google+ or Linkedin, or sign up for our weekly newsletter.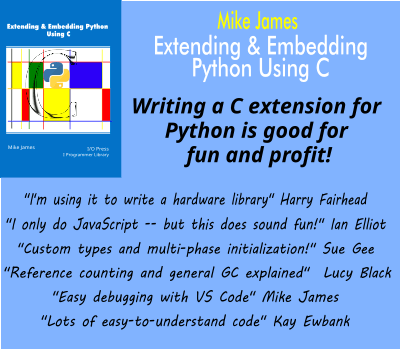 Comments
or email your comment to: comments@i-programmer.info
---
Helidon Microservices Framework Version 4 Reaches General Availability
16/11/2023
Helidon, the open source microservices framework by Oracle, has been updated to version 4, just a month after the release of Java 21. With this release Helidon becomes the world's first virtual [ ... ]
---
PhpStorm Updated For PHP 8.3
21/11/2023
The latest version of PhpStorm, the IDE for PHP and web development from JetBrains, has been updated to support the new features of PHP 8.3, due to be released later this week.
More News
Last Updated ( Thursday, 29 August 2013 )