Santa Sets Off - Track His Progress Across the Globe
Written by Lucy Black
Wednesday, 24 December 2014
It's official Santa Claus has set off to deliver presents to children anywhere in the world where children believe in him and thanks to NORAD, Microsoft and Google you can watch his journey and play games on your computer, your tablet, your smartphone and even your smartwatch.
There has been plenty of activity on offer from both the NORAD and Google Santa Trackers since the beginning of December but today represents the annual climax - the day on which Santa leaves the North Pole in his sleigh.
If you allow Google's Santa Tracker to use your locational data you'll get immediate feedback about how far away Santa is and how long it will be before he arrives. Meanwhile his route is displayed and there are games to play and videos to watch.
If you are wondering why NORAD, which routinely tracks airplanes, missiles, space launches and anything else that flies in or around the North American continent, is involved in tracking Santa, the tradition started by accident in 1955 due to a misprinted telephone number.
NORAD puts a lot of effort into this once-a-year mission. Its website explains that it uses a combination of methods starting with Radar. Its North Warning System has 47 installations strung across Canada's North and Alaska and these are checked for indications of Santa Claus leaving the North Pole. Once Santa has set off the same satellites used to detect incoming missiles are used. Located in a geo-synchronous orbit at 22,300 miles above the Earth these satellites have infrared sensors, meaning they can see heat - including that given off by Rudolph the Reindeer's bright red nose.
Since 1998 NORAD has used SantaCams just once a year on December 24. The cameras are switched on about one hour before Santa enters a country and switch off again once images of Santa and the Reindeer have been captured. These images (both still and video) are downloaded and put on NORAD's web site for people around the world to see.
According to NORAD jet fighters are also involved:
Canadian NORAD fighter pilots, flying the CF-18, take off out of Newfoundland and welcome Santa to North America. Then at numerous locations in Canada other CF-18 fighter pilots escort Santa. While in the United States, American NORAD fighter pilots in either the F-15s, F16s or F-22s get the thrill of flying with Santa and the famous Reindeer - Dasher, Dancer, Prancer, Vixen, Comet, Cupid, Donner, Blitzen and Rudolph. Even though Santa flies faster than any jet fighter (Santa actually slows down for us to escort him), all of these systems together provide NORAD with a very good continuous picture of his whereabouts.
An finally a word from the physics department:
Q: How does Santa deliver presents all over the world on Christmas Eve?
A: With Rudolf the red-shift reindeer.
with thanks (?) to:Science Jokes
More Information
Related Articles
Santa Trackers from Google and Microsoft
Track Santa With Google And NORAD
---
AWS Lambda Adopts Java 17
15/05/2023
AWS Lambda functions can now use all the new and useful language features as well as performance improvements introduced in Java 17 as part of the Amazon Corretto JDK implementation.
---
What Devs Think About AI
10/05/2023
A survey from open data platform Directus reveals that the majority of developers are cautiously optimistic about the impact AI could have on the websites and software they produce. Despite concern ab [ ... ]
More News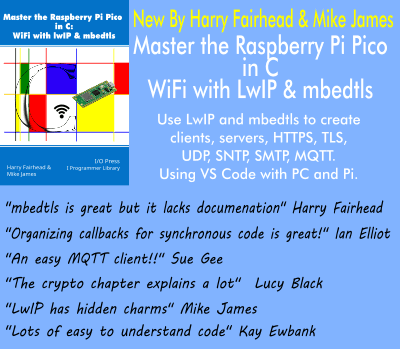 Comments
or email your comment to: comments@i-programmer.info
Last Updated ( Wednesday, 16 December 2015 )