Microsoft To Go Chromium Update: Confirmed
Written by Mike James
Friday, 07 December 2018
When we covered the news that Microsoft was giving up on its own browser, Edge, and moving instead to use Chromium last week, it had the status of a rumor. Now Microsoft has confirmed that it is all true and there are some extra surprises - it's a Win32 app for one!
Joe Belfiore has just confirmed that Microsoft will be using Chromium in the coming year and it will contribute to the project.
"...we intend to become a significant contributor to the Chromium project, in a way that can make not just Microsoft Edge — but other browsers as well — better on both PCs and other devices."
The benefits to developers are also acknowledged:
"Web developers will have a less-fragmented web platform to test their sites against.."
The "new" browser is still going to be called Edge, possibly a mistake, and it will be made to work on other platforms.
Notice that this means that Edge will now use the Blink rendering engine and very likely the V8 JavaScript engine but this still isn't 100% clear.
OK all going to plan so far but here is a twist you might not have expected:
"Microsoft Edge will now be delivered and updated for all supported versions of Windows..."
This means Microsoft's one and only web browser will be a Win32 based program - no UWP. This also means that a Windows 7 or even 8 version is not impossible even if 7 and 8 are in extended support at the moment - after all if they can consider supporting MacOS... More importantly what message does that send about UWP - a misguided step if there ever was one. UWP evolved out of WinRT which came about and continues because of infighting between Microsoft groups rather than any technical requirement.
As widely reported Google seems happy to have Microsoft on board to do some of the heavy lifting but Mozilla is less happy. It leaves Firefox out on a limb and the only big viable alternative browser to chromium's monopoly. Of course how much effort would be saved if Mozilla joined in with Microsoft and Google.
Mozilla's response is interesting:
"By adopting Chromium, Microsoft hands over control of even more of online life to Google.
This may sound melodramatic, but it's not. The "browser engines" — Chromium from Google and Gecko Quantum from Mozilla — are "inside baseball" pieces of software that actually determine a great deal of what each of us can do online. They determine core capabilities such as which content we as consumers can see, how secure we are when we watch content, and how much control we have over what websites and services can do to us. Microsoft's decision gives Google more ability to single-handedly decide what possibilities are available to each one of us."
Original News Item Follows:
That Microsoft should make a browser seems almost so obvious you don't need to think about it - but why? Once upon a time browsers could make a name for themselves by introducing different things. "Site looks best viewed in X" was once the proclamation of the advantage of one browser over another. Today it is a statement of non-conformity. Standards are wonderful, but they have mostly killed innovation and competition. The only thing browsers can do now to attract users is to run faster and more efficiently and offer interesting UI features that the majority of users simply ignore.
We all know the history. Microsoft first tried to take over the web with its non-browser portal MSN then in defeat implemented Internet Explorer, which most Windows users simply accepted and used. Even today there are companies who rely on some version of IE - often because of its support for ActiveX extensions which no other browsers offer. Microsoft went through a period when the browser was seen as the replacement for the desktop. You could say it invented ChromeOS before the time was right. Active Desktop was another fail and so IE just became a browser competing with other browser.
Of course, we also know that IE was a disaster. It was so non-standard that it had a "quirks mode" to try and separate its unique behavior away from the standards. The legacy of IE was so bad that Microsoft really had no choice but to bin it and start over with Edge. Or did they?
Why exactly does Microsoft need a browser?
Windows certainly doesn't need its own browser, Chrome and Firefox are enough and there isn't much scope for Microsoft to produce something that is custom enough to be an advantage. Even if Microsoft needed a browser it controlled so that it could, say, add tracking code, it doesn't need to reinvent the wheel. It is much more sensible to join in with an open source project like Chromium or Firefox and build any extras on top of the existing code base.
Windows Central now reports that Microsoft is giving up trying to increase the 5% market share that Edge has achieved and is moving to a new browser, code-named "Anaheim" and based on Chromium. Microsoft has been committing code to the Chromium project recently as part of its effort to get Chrome running on Windows ARM.
There is no word on what the UI will look like or if it will be called something Chromium- or Edge-derived. It should mean that websites will work under Anaheim as under Chrome and we will be left with only Firefox as an alternative. One wonders how long before Mozilla works out that it could drop its renderer and move to Chromium.
Is this such a bad thing?
Could we just work on a single, perfectly standard, rendering engine and eliminate all of those subtle differences between browsers?
Works best in Chromium might be all we need to say.
Of course, it's scary having just one big effort to build a standards-based rendering engine, but is it really a bad idea?
More Information
Microsoft Edge: Making the web better through more open source collaboration
Microsoft is building a Chromium-powered web browser that will replace Edge on Windows 10
Related Articles
Chrome 10 Years Old - And It Seems A Lot Older
Firefox Quantum - Fast For Good
Microsoft Planning A New Browser
To be informed about new articles on I Programmer, sign up for our weekly newsletter, subscribe to the RSS feed and follow us on Twitter, Facebook or Linkedin.
---
.NET Aspire Now In Preview
28/11/2023
Microsoft has previewed .NET Aspire, which they describe as stack for building observable, production-ready cloud-native applications. Aspire is included as part of .NET 8.
---
New Hour Of Code Announced
10/11/2023
New activities for this year's Hour of Code have been announced. The focus for 2023,"Creativity with AI", is designed to let students learn about computer science and artificial intelligence.
More News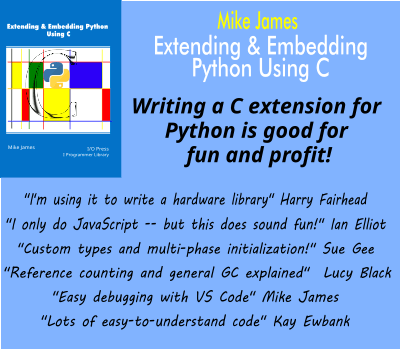 Comments
or email your comment to: comments@i-programmer.info
Last Updated ( Saturday, 08 December 2018 )